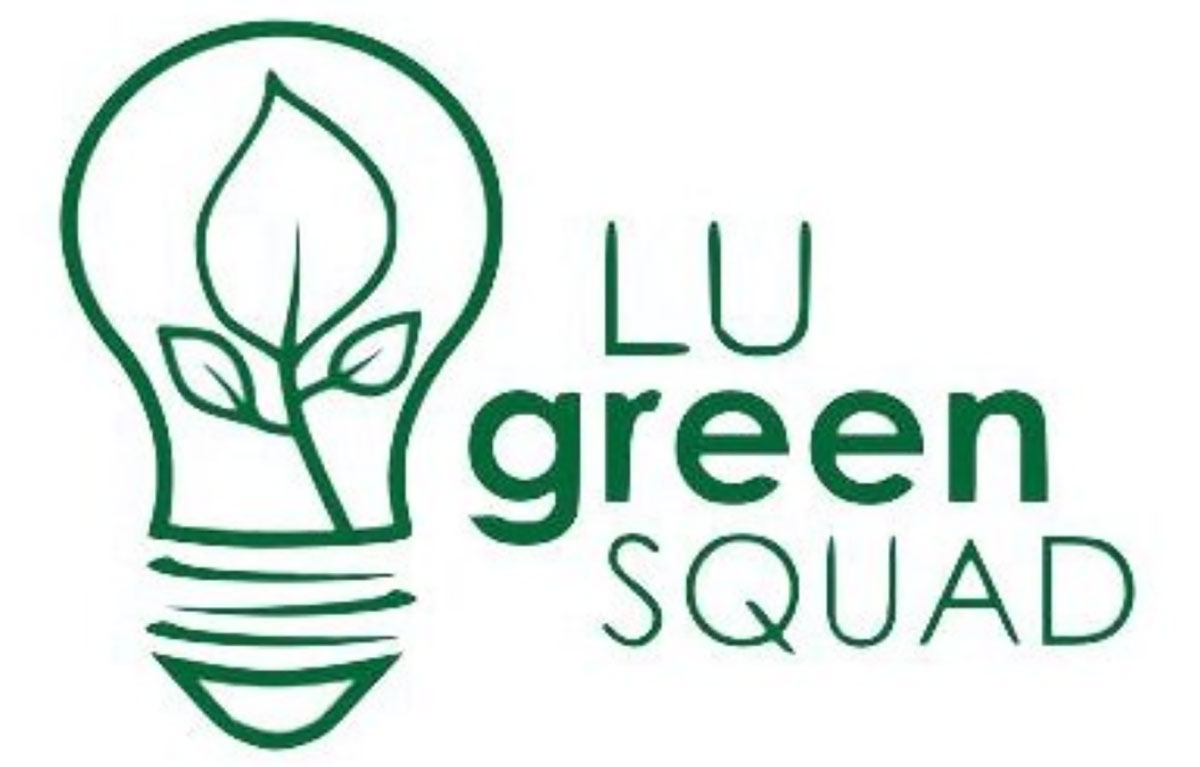 LU Green Squad challenges campus to give up plastic straws
The LU Green Squad is challenging students, faculty and staff to give up single-use plastic straws for their September challenge. Facts about plastic straws: • People in the U.S. use an estimated 500 million straws every day; • In 2018, Seattle became the first U.S. city to ban the use of plastic straws, "Strawless in Seattle;" • Plastic is not biodegradable, which means straws will outlive humans; Pledge to give up plastic straws — share on Facebook, Twitter, Instagram with #StrawlessatLU.
 Blood drive ends today
Today is the last day to donate blood for the LifeShare blood drive. The drive is from 9:30 a.m. to 4 p.m., in the LifeShare Bus, parked between Brooks-Shivers Dining Hall and Cardinal Village. A photo ID is required to donate. 
Homecoming spirit competitions registration now open
Homecoming festivities kick off on Sept. 23, and registration for events is now open. Royal Court registration is now open on Orgsync and ends Wednesday. The sign up for the homecoming parade is open until Sept. 20. Student organizations, colleges and departments are all eligible for registration. Parade winners will receive special halftime recognition on the field at the Homecoming game, a winner's plaque and winning floats receive cash prizes. Departments can sign up for the office and door decorating contest until Wednesday. Winners will receive prizes, and each participating office will receive LU swag. For more information, call 880-8723, or visit www.lamar.edu/homecoming. 
OISPS to host curriculum workshop, Wednesday, Friday
International students are invited to learn the regulations and processes regarding Curricular Practical Training, Wednesday and/or Friday, in a workshop hosted by the Office of International Student Programs & Services. Wednesday's workshops will be held from 10 a.m. to 11 a.m. and 2 p.m. to 3 p.m., and Friday from 2 p.m. to 3 p.m., in 117 Wimberly. To register, visit Orgsync. For more information, visit the OISPS Facebook page. 
Local authors to host book discussion, Sept. 24
Authors Robert Jacobus and Michael Hurd will discuss their respective books, "Black Man in the Huddle" and "Thursday Night Lights: The Story of Black High School Football in Texas," from 5:30 p.m. to 7:30 p.m., Sept. 24, in the Plummer Room of the eighth floor of Gray Library. Their books detail the integration of Texas football programs in the early 1960s and includes integration at Lamar University. The authors will also have a Q&A panel of other local African American football players who witnessed firsthand the effects and consequences of the integration of football. This event is free and open to the public.
Jacobus earned a Bachelor of Arts in History ('89) and a Master of Arts in History ('94) from the University of Houston. He recently retired from teaching history and coaching volleyball, basketball and tennis in Texas public schools. He is currently an adjunct professor of history at Stephen F. Austin State University and now resides in Village Mills.
Hurd is a Houston native and a former sportswriter for USA Today, the Austin American-Statesman, Houston Post and Yahoo Sports. Currently, he is director for Prairie View A&M University's Texas Institute for the Preservation of History and Culture. 
Career center to host 'JCPenney Suit-Up Event,' Sept. 21
The Career & Professional Development Center will host the "JCPenney Suit-Up Event," from 9 a.m. to noon, Sept. 21, at Central Mall in Port Arthur. Lamar University students who bring their student ID cards will receive an extra 40 percent off men's and women's career dress apparel, accessories and shoes. For more information, call 880-8878, email the career center at careercenter@lamar.edu, or visit 102 Galloway.