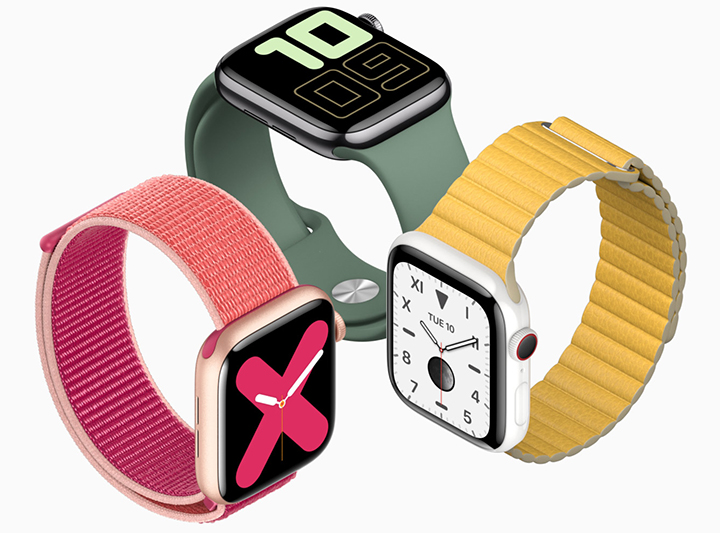 This is a two part series about Apple's latest press conference 
The Apple 2019 conference, held Sept. 10 in Cupertino, Calif., featured more than just iPhones as the company announced updates on its new gaming and TV subscription services.
Even though Apple Arcade looks promising, with unlimited access to 100-plus games at launch, Apple failed to show any noteworthy games that makes it able to compete against other gaming services, such as Xbox game pass, XCloud, EA Access, PlayStation Now, and the newly announced Google Stadia. This point was proven with the games demoed, including "Frogger in Toy Town," "Shinsekai: Deep Sea" and "Sayonara Wild Hearts," which are small games that nobody has any excitement for.
Apple TV+ has some solid offerings, along with slim exclusives, which does not diversify itself from other services such as Netflix, Hulu and soon to be service giant, Disney+.  Exclusives include "The Morning Show," which is a weird and somewhat comedic take on news shows with hosts such as Steve Carell joining the cast. Other main exclusives include "See," "Dickinson," "The Elephant Queen," "Ghostwriter" and "Servant," with Oprah Winfrey coming soon. There's also kids content including "Helpsters," from the makers of "Sesame Street," and "Snoopy in Space." All TV content can be viewed on the Apple TV app available on any Apple device.
Apple's subscription services feel half-baked and they should have built them up more, with more exclusivity and content. In the already crowded subscription service market, companies that enter need tons of content and exclusives to make customers switch. Even if the price is cheaper, if users are getting a better experience on another service, they will pay more for more content. 
Both services will $4.99 with Apple TV plus launching Nov. 1, and Apple Arcade launching later this month.
The flagship iPad line has received a refresh with a display size of 10.2 inches and Apple keyboard and PS4 controller support. There are also slight upgrades, such as the A10 fusion chip which is inside the iPhone 7, as Apple believes it is a great idea to include outdated chips in their iPad line. I understand Apple's belief in the iPad just being a media-consumption device, but if they are going to also keep marketing the device as a computer, they need to stop this practice.
The iPad also features 10-hour battery life which one will need as the chip is less power efficient than the newer chips and is going to be pushed more than the iPhone 7 due to the larger display pushing more pixels. The new iPad comes out on the Sept. 30, and costs $329. This iPad doesn't seem like a substantial upgrade for consumers unless they are dying for smart keyboard support.
The iPad line has still not solved the problem of trying too much to be a computer, with Apple also holding it back by limiting use of features in iPad OS, outdated chips, and lack of apps available on Mac and Windows. One minute, Apple is trying to market the iPad as a competitor to Microsoft Surface, and the next they are marketing the Macbook as a competitor to the Microsoft Surface.
Apple should go in the direction of Google with the Chromebook, and merge their desktop OS with their mobile OS and enable cross compatibility between iPad and Mac on all apps. They can even remove the Mac and iPad OS names and name it Apple OS or just iOS. This would cause the Apple ecosystem to become much more fluid and help establish the iPad as a serious mobile productivity device for creators, similar to the Macbook and could cause Apple to be serious competition to the Microsoft Surface.
Before Apple's next conference, they need to decide which way they need to go with the product line, and take steps towards the decision through updates to the software and marketing.
The Apple Watch came with a few updates this year, and whether they be big or small depends on how you use Apple Watch. A big feature this year is an always-on display like Samsung Galaxy phones. Previously, users used to have to turn the watch towards them and hopes the display awakened, but now users can rest assured they can quickly check the time and more. The battery life has stayed stagnant as Apple promises the same battery life as previous models.
The last significant feature announced was a built-in compass which could be a game changer for runners. The Apple Watch Series 5 launches Sept. 20, starting at $399. Apple ditched the series 4 on their official site, so if users want a cheaper option, the series 3 now starts at $199. This pricing was available on Amazon and Walmart on the annual Prime Day event and many people, including me, took advantage of the deal and picked one up, making the watch sell out in both marketplaces, so this price drop may drive already successful Apple Watch sales further.
Apple also referenced updates to their device lines, such as iOS 13, releasing Sept. 19.
Overall the conference brought nothing new and innovative to the table. All the device lines are getting incremental upgrades, with 2020 possibly being the year of innovation. Let's hope Apple does not disappoint again.
With the concerns that customers share about the company, it is to be hoped Apple takes these into consideration before next year's conference and delivers a stellar presentation that make fans forget this snooze fest even happened.