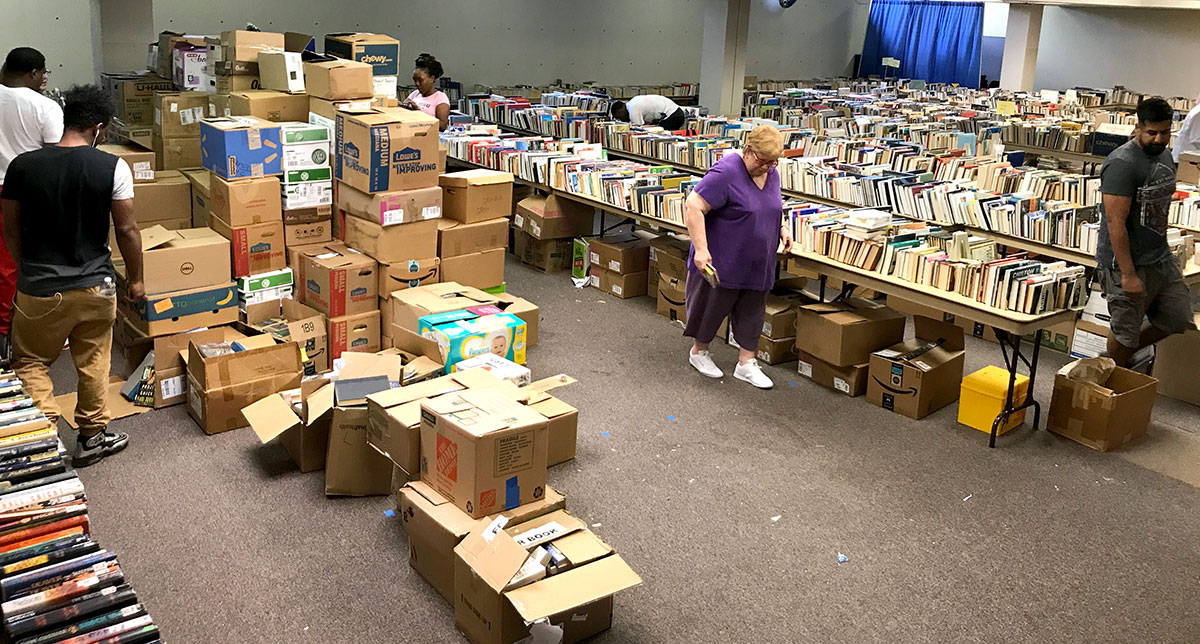 It's a bibliophile's dream — a labyrinth of used books available for ten cents each. The Friends of the Library is hosting a book sale in the Beaumont Public Library downtown. The sale begins Sept. 6 at 5 p.m. for Friends of the Library members and runs through 8 p.m. memberships are available at the door. $10 for individuals and $20 for families. The sale is open to the public, 8 a.m. to 4 p.m., Sept. 7.
The subjects range from history to gardening and everything in between, and the sale includes CDs, vinyl records and games. 
"We have just about everything," Elaine Wikstrom, Friends of the Library president, said.
The books, CDs, vinyl records and games were culled from library shelves or donated throughout the year for the annual fundraiser, Wikstrom said. Proceeds from the sale will go to various library programs.
"We've already had one sale in January, and we looked around and realized we were going to be in real trouble if we waited until January again because we had so much stuff," Wikstrom said. "You never know how it's going to come in and this time it just came in like crazy."
A group of about 10 volunteers were sweating to unpack and categorize eight-foot tables of books filling the room, Sept. 3.
Wikstrom said there are thousands of books for sale, while a volunteer chimed in saying, "tens of thousands."
"I think I depends on how many books you've carried — how many books you think there are here," Wikstrom said, laughing.
Two days before the event the tables were full and there were two towering stacks of empty boxes. Still, volunteers kept unpacking and stacking more books, covering every surface.
Attendants are encouraged to bring their own tote bags and whatever they are comfortable carrying.
"You've got to realize there are a lot of people in here because it's usually very well attended," Wikstrom said.
Only cash or personal checks will be accepted.
There is an opportunity to volunteer for students needing service hours. Interested students need only to show up and say they're willing to work, Wikstrom said.
The book sale is a two-fold project, it's a fundraiser and a legally acceptable way to dispose of books. Libraries can't donate the books or give them away because they are a tax-supported public entity. Wikstrom said a public sale is one of the easier ways to move the books out.
Books can be donated to any public library throughout the year to support the book sale.
For more information, visit the Beaumont Public Library System Facebook page.