The Lamar University department of new student and leadership programs hosted a casino night in the Setzer Student Center Live Oak Ballroom, Aug. 28. Students had opportunities to win prizes.
"Casino night is part of Week of Welcome, which is part of welcoming new and returning students to campus," Brandie VanZanden, director of new student and leadership programs, said. "Casino night is one of the many events where we hope students engage with other students, connect with LU and have fun."
Despite the stormy weather, VanZanden said around 300 people attended the event.
"For a Wednesday night event we had a great turnout," she said.
Games included roulette and blackjack. Students placed bets to win raffle tickets for prizes such as airpods.
"The event was good and my favorite game was blackjack," Aylanna Mcginnin, Dallas freshman, said. "I'm really trying to win the airpods, because I really need more headphones and I don't like the wires."
Simon Glenn, Midland sophomore, said he enjoyed the activities.
"It's a cool event that allows you to win stuff, but also meet people at the same time in a calm environment," he said.
Week of Welcome events continue through Aug. 30.
For more information, visit www.lamar.edu.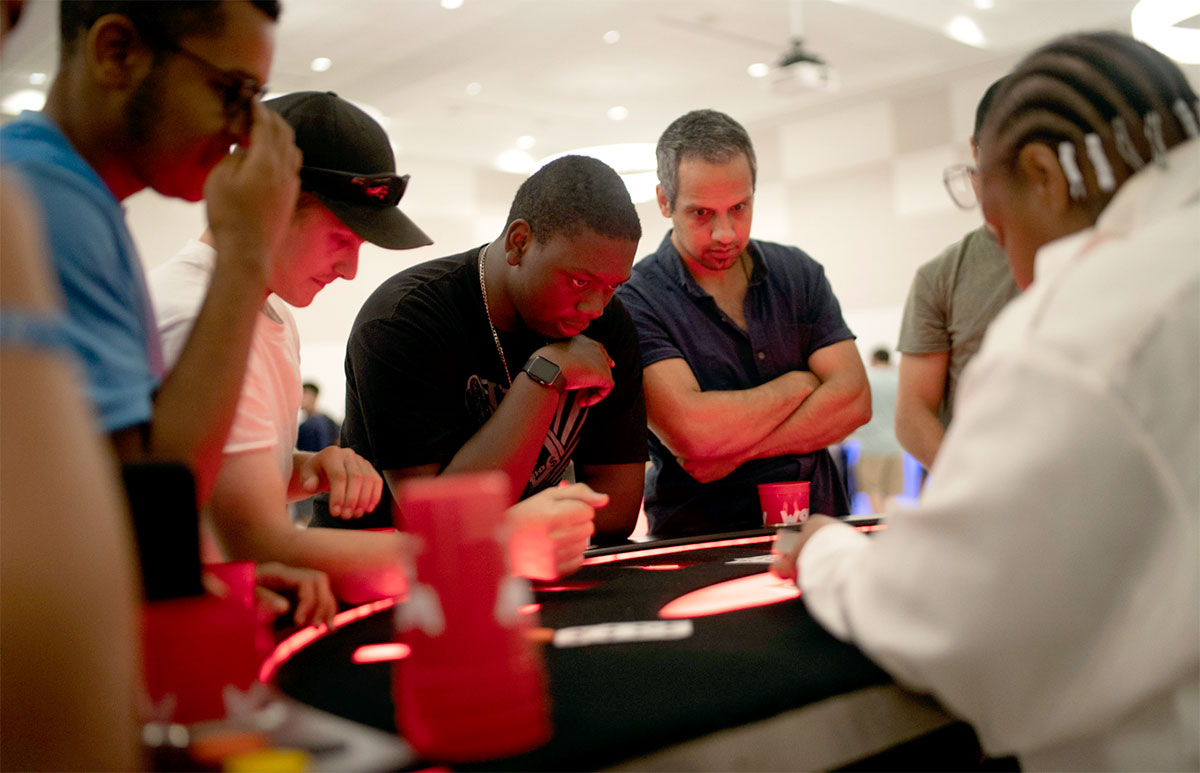 Students play Blackjack during the casino night, Aug. 28, in the Setzer Student Center Live Oak Ballroom. Up photo by Noah Dawlearn