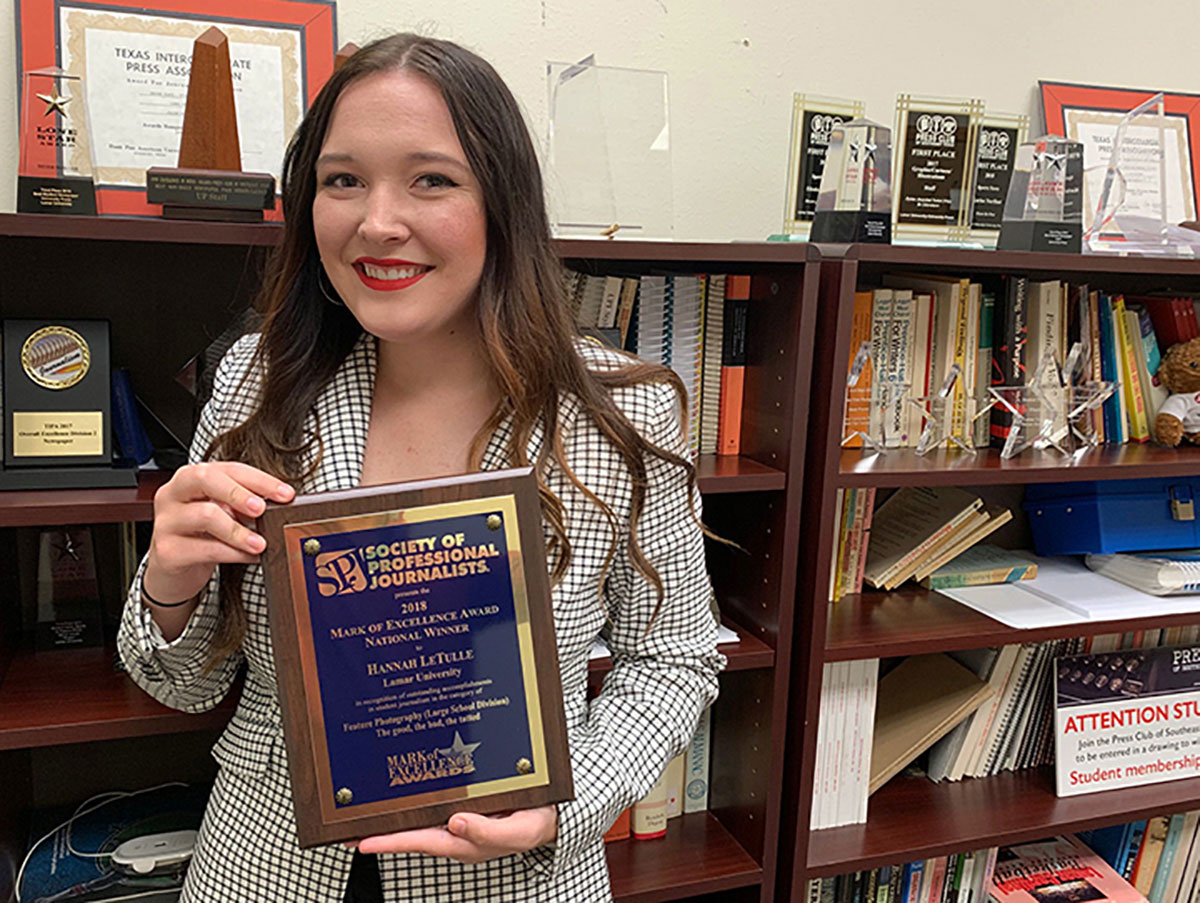 Former University Press photo editor Hannah LeTulle visited the office recently to collect her national award for best feature photograph from the Society of Professional Journalists. LeTulle, who graduated in May 2018, was awarded for her photograph published in 2018.
LeTulle's photograph of 70-year-old Robert Jones being tattooed ran in the April 26, 2018 issue of the University Press. The photograph won first place in SPJ's region 8, which includes Texas and Oklahoma, before advancing to nationals against the winners from the other regions, where LeTulle, who is now Sales and Marketing Specialist at Beaumont Independent School District, prevailed.
"It feels so rewarding to have had my photo selected by the Society of Professional Journalists at the national level," she said. "I'm lucky to have been mentored and challenged by the staff at the University Press, where I spent two-and-a-half years growing and honing my journalism skills. An award won by me is a win for the entire staff."
The University Press earned 47 awards in all competitions for work published in 2018.