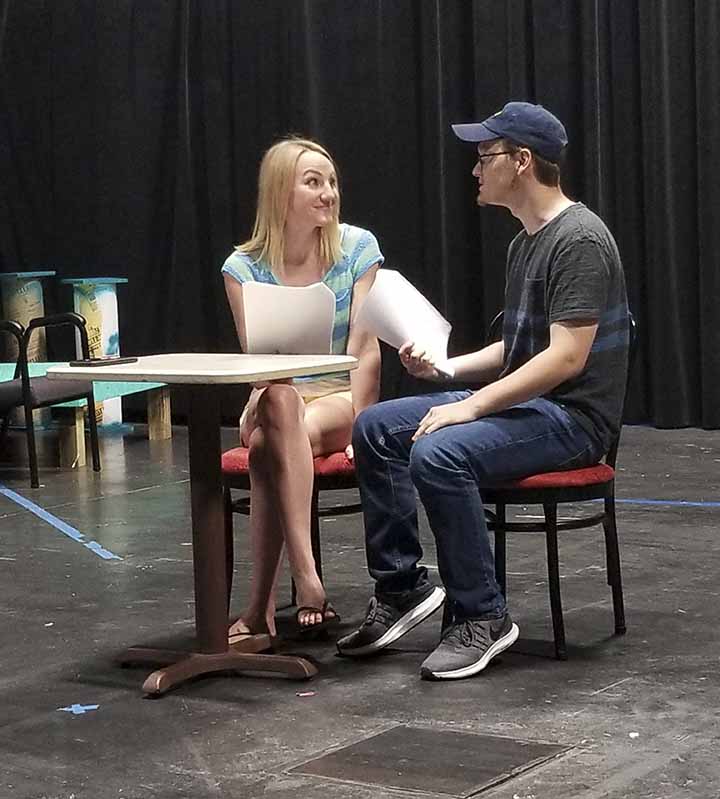 Sunday, the cast and crew of F. Lux Production's film, "The Writings' On the Wall," began their first rehearsals before shooting starts on July 14.
"We had to recently had to replace our lead female role and were able to use the rehearsal time to try out a new lead," said Denise Cassaday, producer of the film, "She ended up being perfect and the recasting went smoothly."
Mary Inger Hooker replaced Tiffany Maloney as the lead role, Michelle, in the film.
"We are so excited to invite Mary aboard. Everything is really coming along well, everyone is pulling their weight," said Cassaday, "Upcoming rehearsals will include photo shoots and the making of promotional content. However, we still need extras."
Cassaday said they will be shooting the most ambitious scene first.
"On Sunday, July 14, at the Logon Café, a live music performance by the Very Very Boom, a local punk band." she said. "It is a night shoot, and we'll need extras from 10 p.m. to 1 a.m. So come on out if you're interested in being an extra in a film."
For more information, visit facebook.com/summerfilm2019.