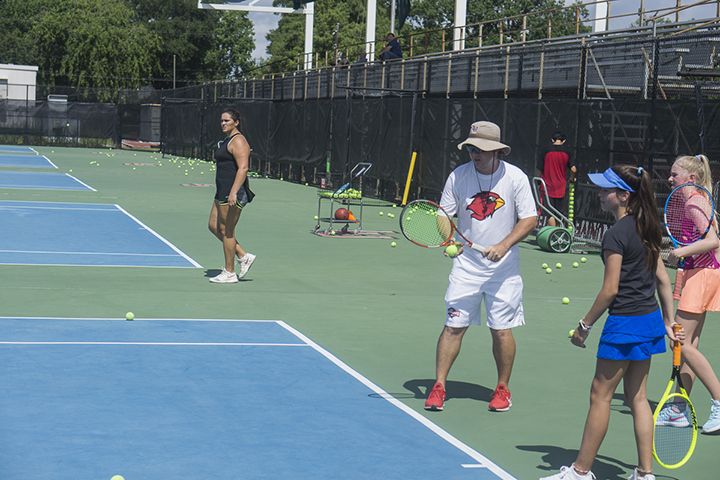 Reinforcement of skills and technique were the focus of LU's annual tennis camp held June 17-20 at Thompson Family Tennis Center on campus. The camp taught boys and girls ages 10-18 to craft their tennis skills. 
"This is our second summer camp," LU men's head coach Scott Shankles said. "We work a lot on the mechanics, proper grip and technique. We also are making sure the kids have a good base when they leave the camp and are able to expand upon what they learned."
The next camp will be held from July 15-20 and costs $200.
To register visit, lamar.edu/summer-camps.