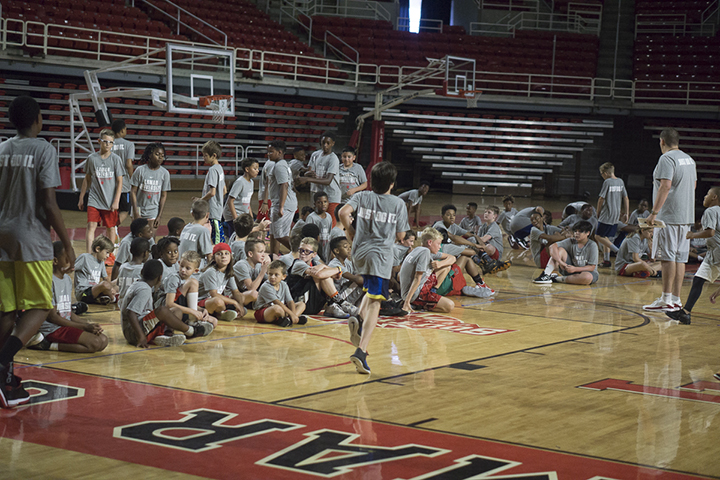 The annual men's basketball summer camp tipped off at the Montagne Center June 17-20. The camp teaches boys ages 6-18, the basics of basketball and skill development through the expertise of LU coaches and players.
            "We've been teaching a little of everything this week," Tommy Strine, LU director of basketball operations said. "We teach them how to dribble, pass, shoot, and get the basics down. Obviously, we have a mixture of younger and older kids so some we teach more closely than others but coach (Tic) Price does a really good job with teaching them."
            For more information visit, lamar.edu/summer-camps.