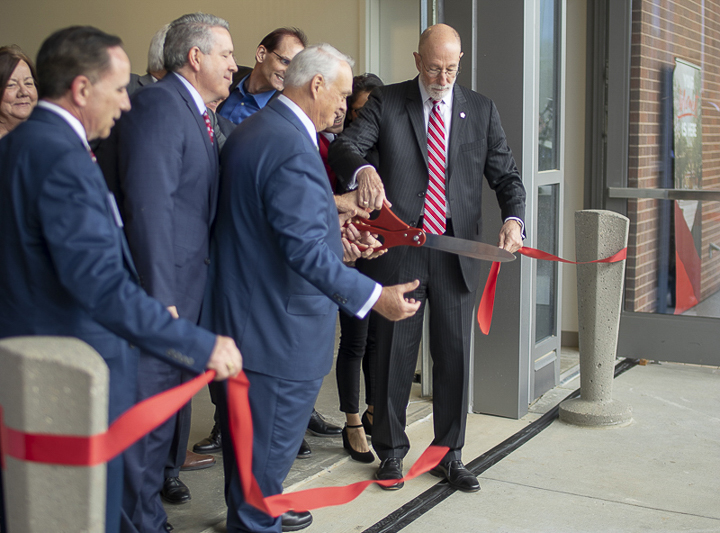 The new Science and Technology Building, located near Monroe and Campbell halls, officially opened its doors, Wednesday afternoon. The new structure is the first fully academic building on the campus in more than four decades.
The modern building is set to accommodate the various needs of the STEM fields, with its modern labs, cold rooms, state-of-the-art "Makers' Space," 3D printer and more.
"This Science and Technology building encompasses approximately 83,000 square feet," LU President Kenneth Evans said. "It holds seven instructional labs,  14 research labs, a large project and instruction room, as well as a 'Maker's Space,' that is full of really incredible, cool tools, that student teams can use in working together in ideation prototyping a really fascinating project in a cross interdisciplinary fashion."
Evans said the facility is critically important to the campus as LU continues to advance their footprint in the STEM curriculum and research fields.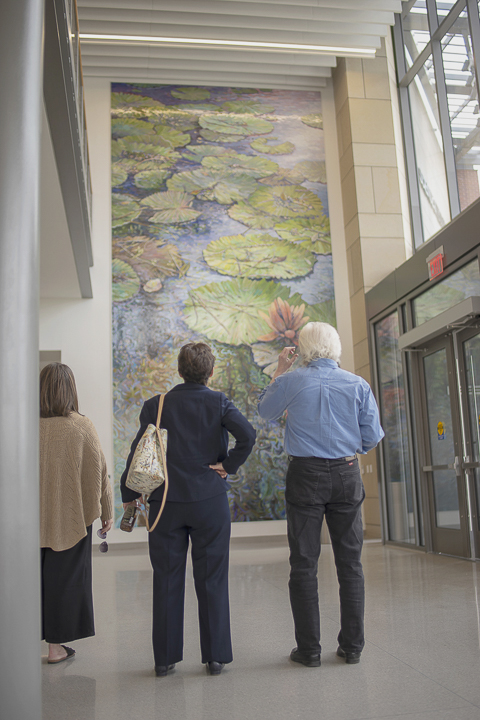 "(The building) will additionally support four interdisciplinary research teams, provide research and instructional labs for all science disciplines impacting students — freshmen all the way through the doctoral level," he said. "Research teams will involve faculty and students from four values and five academic colleges, cover topics such as natural remediation solutions, rural health care, automated device development, and technologically advanced educational techniques."
Marcus Rodgers, junior mechanical engineer student, said the new Science and Technology Building is a step in the right direction for LU.
"Not only are the numerous works of art in this facility amazing, but the state-of-the-art labs and projects will increase collaboration and prepare students, like myself, better for our future careers.
"With this exciting new building, students will be able to use innovative technology and  spaces to get hands on with concepts learned in class. More importantly, we will be able to develop teamwork and collaboration skills across disciplines and reach new heights."
Rodgers summed up the discription of the building and its impact on the community as a whole.
"This building makes large strides towards modernizing our university STEM programs," he said. "The interior and infrastructure are centered around fresh, out-of-the-box ideas to change the way we approach problems. I think the Science and Technology Building is a great opportunity for collaboration and innovation at Lamar University."