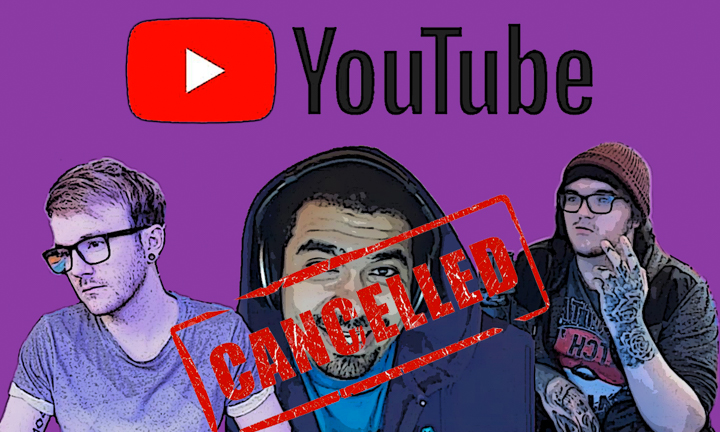 Anyone who knows me knows that I love a lot of things outside the newsroom, one of them being Pokémon, or anything to do with it, as it is one of my hobbies.
When most people ask me why I still love Pokémon, I usually tell them it was something that I always loved as a child. It was always a way to cope with my depression as the characters did not judge me or tell me I wasn't good enough.
Most of the time you can catch me playing "Pokémon Let's Go, Pikachu!" on my Nintendo Switch, or the various other games on the other Nintendo consoles. When I am not doing that, I usually hop on YouTube or Twitch and watch Pokémon videos and streams by my favorite PokéTuber, TheKingNappy. Well, at least I used to.
Sunday, March 31, allegations against several people within the Pokémon and gaming community had come to fruition as several victims took to Twitter and YouTube to expose them for being predators and grooming their fans.
  Nappy was one of the accused on Twitter and it divided the Pokémon fanbase quite a bit as most of the community were his close friends. Later, it was revealed that his friends knew about his activities, but chose not to say anything so that the victims could come forward.
Among the chaos, two of Nappy's former friends, Luke (GameboyLuke) and Callum (HoodlumCallum), exposed him with screenshots of conversations claiming that he had forced both into romantic relationships years ago. Later, on April 3, a fan of Nappy's, TheStormyKingdra, came forward saying he also was forced into a relationship with him as recently as 2018.
The problem with that is not only the fact that he forced them into the relationships, but both Callum and Gabe were underage when Nappy groomed them.
Callum was 16 at the time when Nappy started grooming him, claiming that if he did not pursue Nappy he would have to remove Callum from his life via social media and further video collaborations. Callum agreed to the relationship despite him being straight and not wanting to lose Nappy as a friend as Callum was new to the community.
As a fan of both at the time, I can say that it was very weird when Callum suddenly disappeared from Nappy's life. Nappy never mentioned what happened other than they were no longer friends.
In GameboyLuke's case, Nappy forced him to be in a relationship with him as well, but the difference was that Luke was of age. Nappy constantly asked Luke how he felt about him after Luke would visit him in Tucson or meet up at conventions. Luke also disappeared suddenly from Nappy's life.
After he had been accused, Nappy took to Twitch to explain what he had been bombarded with as far as his friends who were accused of sexual crimes. The problem I had with the stream was that Nappy did not fully address the accusations against him and later deleted all forms of social media except for his YouTube which is still active as of  Monday.
As far as fans knew, Nappy rarely discussed his personal life with his viewers — none of us knew that he was bisexual or the allegations of predatory behavior. Nappy was secretive, and it finally shed some light on why things seemed weird when people would suddenly disappear without a word or mention.
When I had found this out, I could not believe that this was happening to the community as Nappy was someone who I looked up to and had helped me in my darkest times with his videos. Nappy's YouTube was my escape from reality and made me forget the hurt I felt every day.
Honestly, it sucks that this happened in the community and it deeply impacted me in a negative way. The whole week I was devastated and was really depressed as all of Nappy's friends started to expose him. I did not know what to believe anymore, the whole situation left me questioning other people I look up to.
In the era of the #MeToo Movement and "canceled culture," I feel like it was the right time for Luke, Callum, and Gabe to come out with the allegations against Nappy and bring peace among the PokéTuber community and shed light on things.
As for Nappy, I don't think I will support him after a week of reviewing the evidence and seeing that he deleted his social media. I can easily say in my opinion he is guilty of the accusations against him.
For now, I am lost and left wondering who I should give my views to as there are many PokéTubers who deserve my views and attention.  Perhaps I will find another person to fill that void left by Nappy.