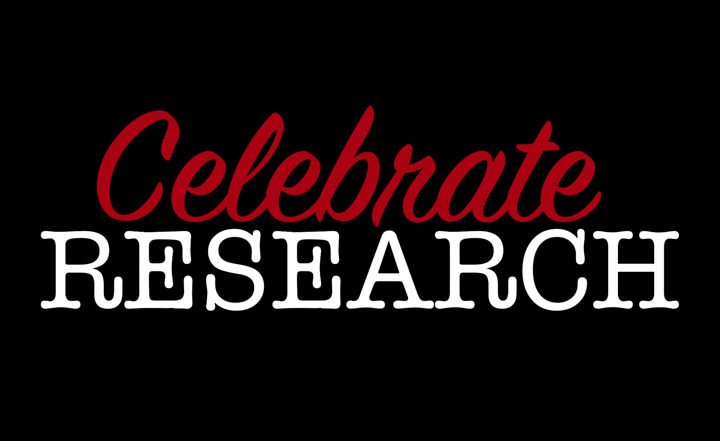 The College of Graduate Studies will host "Celebrate  Research," its first graduate research event, 9 a.m. to 4 p.m., April 24, in the CICE Building.
Graduate students will display their research.
"Students can participate in the digital and poster presentations of LU graduate students about their research within many of our graduate departments," Robin Latimer, graduate studies director of dissertation standards, said.
Students will present their research on everything from Big Thicket alligators to the development of computer programs for managing energy and biodiversity, Latimer said. One focuses on the experience of deaf and hard-of hearing at the dinner table in their homes.
"A number of engineering students will be premiering visions of the future of infrastructure in their research," Latimer said. "Some graduate faculty members will present work on topics as diverse as 3D hot plastic and developing one's professional profile."
Part of the students' research will be posters that will hang throughout the day, and other parts will be digitally presented. There will be time for questions and answers after every presentation.
Josh Daspit, 2004 Lamar University SGA president and current professor at Texas State University, will be the keynote speaker. Latimer said that they chose Daspit because he is a strong researcher in business management.
"We felt he would have a great deal to say to students interested in graduate education," Latimer said. "The College of Graduate Studies wants to highlight the important role of graduate research in all professions, and we felt Daspit was someone who could convey that message."
Daspit's speech is titled, "Developing an Entrepreneurial Mindset to Enhance Your Research." He will discuss what an entrepreneurial mindset is and how it can be applied to elevate research opportunities, by giving us four ways that researchers can develop their own entrepreneurial ways of thinking.
"As researchers, we focus on a very narrow problem or set of problems, which allows us to become an expert in a specific area," Daspit said. "However, sometimes we may become too focused on a particular issue and overlook related opportunities in our research and career. Thus, based on research I have done in entrepreneurship, I will describe how an 'entrepreneurial mindset' can be helpful in areas beyond business."
Daspit said that he is excited about speaking at Lamar and that he is appreciative of what he gained from his time at Lamar.
For more information, visit www.lamar.edu/graduate-studies/events.