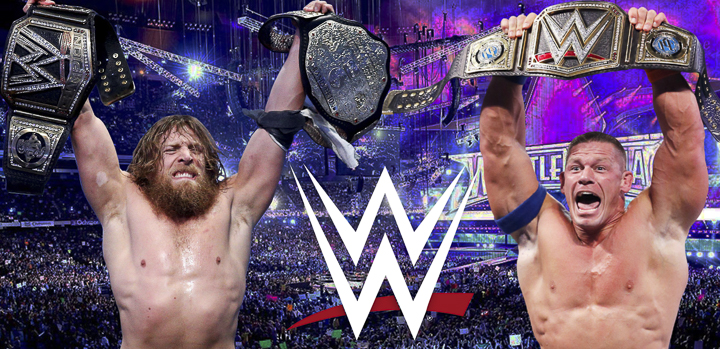 When I was younger, I had a dream of becoming a professional wrestler. I don't mean one of those wrestlers who compete in college and for National Championships. I had a dream of being one of those guys you see on television with a company like WWE.
As I got older, I started to become aware of how difficult professional wrestling is and how hard it is to make it in that business. However, I still wanted to have a part in the business, even if it wasn't being in the ring.
When I got to the age of 16, I realized my love for writing when I started writing articles about professional wrestling. I have spent the last three years writing for a website dedicated to the sport.
I have been a fan of professional wrestling my entire life and I still get asked one question, "You know that stuff is fake, right?"
Yes, it is "fake" in the sense that is a scripted and predetermined product. However, when it comes to the production, skill and passion, there is much more to it than being considered "fake."
Professional wrestling is one of the best forms of entertainment out there. WWE, in particular, is a well-organized and delicately-prepared company that takes its weekly shows seriously. They write speeches and interactions, called promos, for their talent.
They plan out their production and how they want their cameras to move, as well as graphics and audio. They plan out their matches and set up rivalries between talents that can last months. Creative teams pitch ideas for new storylines and characters.
Professional wrestling is more than two guys going out in the ring "fake" fighting. It is an entire process that feels like a movie or television show.
The rivalries play like an emotional rollercoaster that is entertaining to watch. In almost every match, there is a story is being told.
Commentators add to the story and emotion — stories of redemption and revenge, or of brutality and betrayal. These moments are filled with pure joy.
Imagine rooting for your favorite actor who has worked so hard to win an Oscar, and after a number of failed attempts, they finally win. That feeling is incredible, right?
When my favorite wrestler fails to win the championship over and over again, and then finally wins, I feel the same way. There is no better feeling.
The sport draws some of the best and the most passionate fans. We are a community of people that come together across social media and in person every day to talk about what we love. I have met some of the best people through our shared love for wrestling. We share thoughts and opinions on specific wrestlers, stories or shows — we also argue as well.
We are united in our mutual love and respect. The sport brings us together and we stick together.