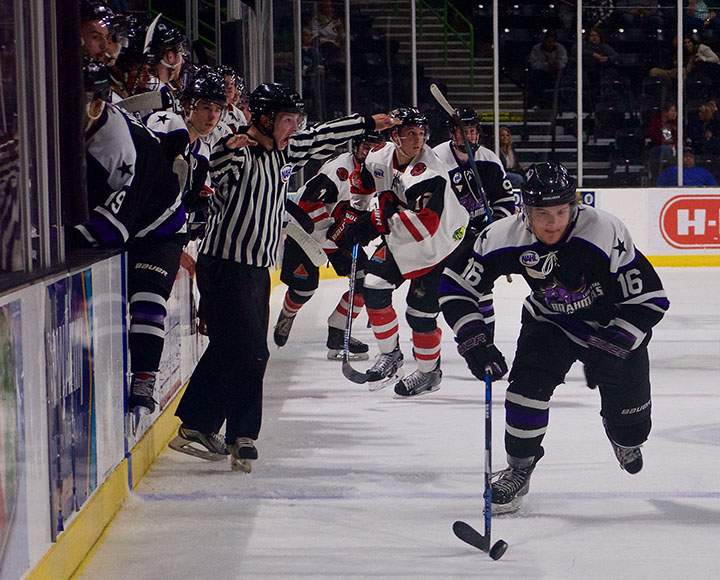 Lamar University students from the University Press and LUTV earned 20 awards at the Texas Intercollegiate Press Association, held March 14-16 in Corpus Christi.
University Press staffers won six awards in live on-site competition, as well as 13 awards for previously-published work.
"On-site competition is tough as the students compete against all the other attending schools, so to win anything is an accomplishment," Andy Coughlan, LU director of student publications, said. "We only have five students competing, so to win that many awards is a testament to the quality of work they are capable of."
Staff writer Cade Smith earned second place in the Print Sports Writing category for his coverage of the Corpus Christi IceRays hockey game against the Lone Star Brahmas. Staffer Abigail Pennington earned second place for Sports Action Photo at the same event.
Pennington and photo editor Noah Dawlearn earned  honorable mention for the Two-Person Photo Essay. Managing editor Olivia Malick earned honorable mentions in both the Editorial Writing and Copy Editing competitions.  Editor Cassandra Jenkins picked up the UP's honorable mention for Best-in-Show newspaper.
In the categories for work previously published during 2018, Smith placed first in the Breaking News Photo category for his picture of the police station after wind damage during the spring Cardinal View.
Second place awards went to Malick for Static Info Graphic and General Column. Jenkins earned second place for Photo Illustration and former editor Shelby Strickland placed second in the In-Depth Reporting category. Former staffer Eloisa Lopez earned second in the Static Ad Design category.
LUTV's Emily Sterling, Zion Tyrell and K. Thorne placed second in the Sportscast Video category.
Third places went to UP staffers Cade Smith for Sports Game Story, Kennedy Smith for Sports Column, Taylor Phillips for Advertising/PSA Video and Malick for Photo Illustration.
The University Press was named third in the Overall Excellence category, after picking up a second-place award at Texas APME two weeks ago.
Jenkins earned honorable mentions in both the General Column and Feature Story categories.
"It's nice to see the staff pick up awards in a variety of categories," Coughlan said. "In today's media landscape, it is important that we are teaching students to be well rounded. More importantly, the newspaper gives the students a chance to perform under deadline conditions that reflect the professional environment. I think that is reflected in the live-contest awards."
TIPA is the oldest collegiate journalism organization in the country, celebrating 110 years this year.
It currently has 60 member schools, both four- and two-year institutions.