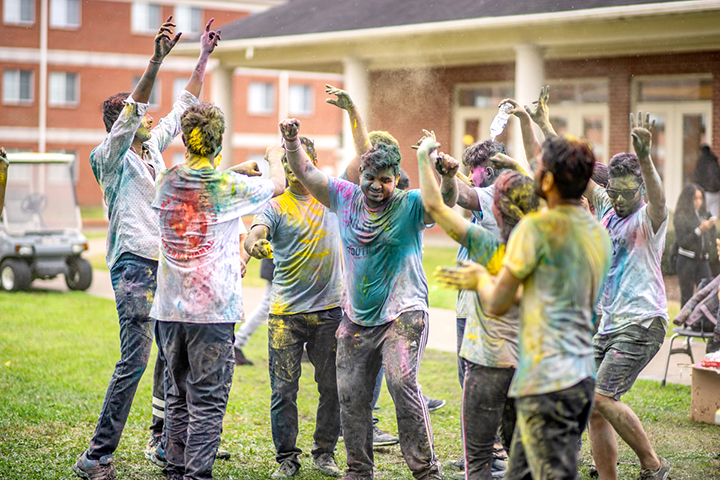 The Lamar Friends of India organization put on an event to celebrate a traditional Hindu festival called Holi or 'Festival of Colors' at Lamar, Feb. 28.
Holi is an annual festival which is celebrated in India and Nepal in the spring. The holiday often signifies the end of winter after the first full moon in March and is said to bring good harvests and fertility to the land.
The holiday is often commemorated with a colorful parade, song, dance and the throwing of brightly colored powder and water.
This year's festival in India will begin March 20 and last through March 21.