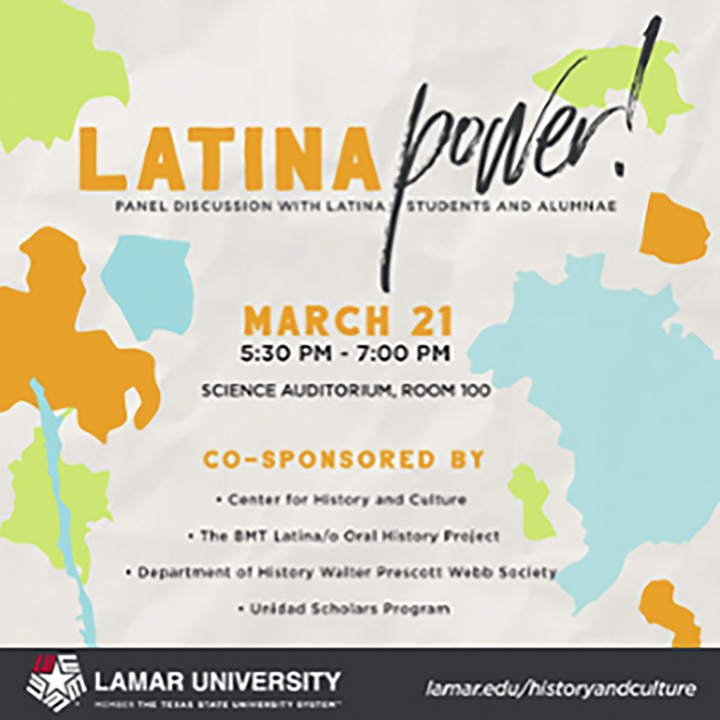 The Latina Power Panel discussion will be held today, from 5:30 p.m. to 7 p.m., in 100 Science Auditorium. Guests speakers include alumni Jacky Hernandez and Carolina Ramirez, and students Melissa Torres and Hope Flores.
"The students and the alumni will be the stars," Catalina Castillón, moderator of the panel discussion, said. "They wanted to find women who were inspirational. The speakers were chosen by students and Dr. (Miguel) Chavez."
The alumni will offer their experiences to inspire students' success.
"College is about trying to answer those philosophical questions," Castillón said. They are here to say, 'Listen, I was you once. Look what I am now — and yes, you can make a difference.'"
Castillón said one of the topics to be discussed will be activism.
"They are going to talk about how to improve our society, how to engage in social activism and how to try to achieve social justice," she said. "I want them to motivate (students) to act, because I think action is important."
The Beaumont Latino Oral History Project, Lamar's Center for History and Culture of Southeast Texas and the Upper Gulf Coast, the LU history department, the Walter Prescott Webb Society, and the Unidads Scholar Program are all supporting the event.
"I believe that the angle is, we are creating history, and we have to look back at what it was," Castillón said.
Flores, who is president of the Webb Society, said she brings a different perspective from the other panelists as she is biracial.
"I was more nervous than excited about the panel because my background may be quite different from the other panelists," she said. "But now I believe that this may become more of a strength than a weakness, because I may be able reach a different audience than my fellow panelists."
Although the event is called the Latina Power Panel, Castillón said all students are invited.
"This should not just be for women," she said. "It should be for all. I want them to gain understanding, knowledge and other perspectives, to open their minds and inspire them to continue learning.
"I think this is a good idea, and maybe this is something that should be done every year or every couple of years."
Castillón said she believes that events like the panel can inspire students.
"Some people might say by doing this kind of thing you do not change anything," she said. "This is an opportunity to learn about a group of people here at Lamar that have gone through many things."
For more information, call 880-8530.