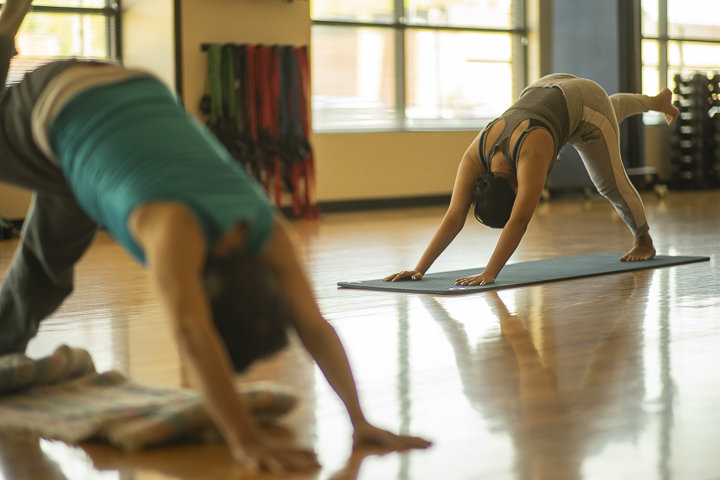 Have you ever felt stressed about finals or midterms? Or are you just stressed out by college in general?Well, you are not alone and there are many ways to fight that stress here on campus.
"Overstressed students are gen-erally the most common students we see here at the Student Health serv-ices building," Marie Culik, assistant director for health and education services, said. "It's quite often when we see students that they don't actu-ally know how to deal with stress properly or address the first symp-toms like acne, muscle tension or headaches. If these aren't addressed early, then they can get out of hand very quickly."
The Student Health Center offers many different ways to help stu-dents who are either overstressed or overworked. With four counselors on staff, students who are feeling mentally over-burdened are encour-aged to reach out to the service.
"We always tell students that if your stress is impairing your ability to function, we suggest you see one of our stress counselors," Culik said. "Our counselors act like social work-ers and they will work with students to find the source of their stress and help them create plans to combat it or connect them to the appropriate resources here on campus."
Some students may find the idea of talking to someone else about their personal problems embarrass-ing. One professor is actively trying to help solve that problem through silent meditation.
"I use meditation as a way to practice the art of equanimity which means being able to keep yourself together and stay calm in the midst of a storm which is something I've struggled with," Ruth Stanley, instructor for the Communications and Media department, said. "I normally teach a class for people with high anxiety about public speaking, so I was already learning techniques about breathing and how to stay calm. Someone recommended that I try a silent meditation re-treat and the experience was life-changing."
Meditation has been slowly moving into modern medicine as ways to treat high levels of stress and to help one relax and breathe past their stresses. Stanley said there are campus sessions for students to attend, including one she leads.
"The session is free for any students and staff to participate in and we meditate in Room 113 in the Communication building starting at 3:15 p.m. every Wednesday," Stanley said. "It really is amazing to try because there are so many dif-ferent ways to meditate and there is something that works for just about everyone."
For those seeking something a little bit more physically active than a meditation session or a meeting with a counselor, the Rec Center may have a few more options for students to try out.
"We offer a wide range of classes like yoga, total body conditioning, Zumba, cardio kickboxing, cycling, pilates, and water aerobics to name a few," Jodi Broussard, associate director of programs for recre-ational sports, said. "We think that these classes are absolutely great ways to burn off stress
and all students, staff, and alumni are welcome to try any of the free classes that we offer here at Lamar."
College can be a stressful time for anyone and the cam-pus provides these resources to encourage anyone to reach out to constructively cope with it.
For more information about meditation contact ruth.stan-ley@lamar.edu and for Rec Sports programs contact jbroussard25@lamar.edu
For more information about Student Health Services call 880-8466.