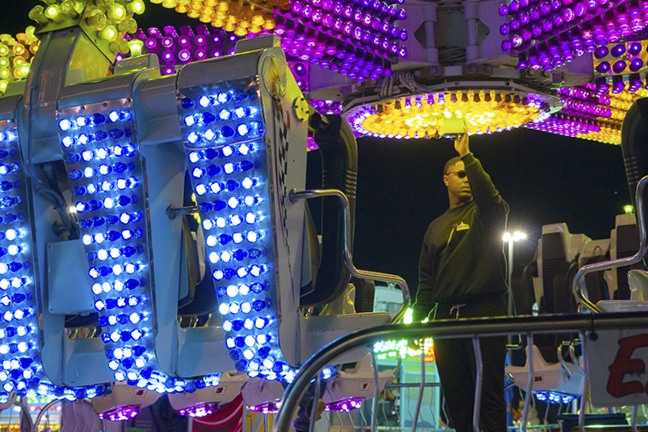 The South Texas State Fair is an annual event fundraiser for the Young Men's Business League held March 21-31 at the Ford Park Entertainment Center.
It is the third largest fair in the state and the only one entirely run by volunteers.
It features a wide variety of carnival rides, food and drink venues and entertainment. This year's fair includes two new shows, "The Stunt Dog Productions Show," the world's largest and original stunt dog show and "The World Class High Diving Show," by Watershow Productions which showcases new and innovated high dives, gymnastics and stunts.
This weekend will feature the Livestock and Poultry show, tonight, Friday, Saturday and Sunday all day. Tonight is military/first responders appreciation night which will include free admission for active, retired, reserved military, National Guard, disabled veterans and active first responders with a valid I.D.
Tomorrow is ride wristband Friday where special unlimited ride wristbands will be $35.
Saturday is kids' day where kids 17 and under from noon to 3 p.m. will get free entry.
Sunday, the final day of the fair, is Coca-Cola/Dr. Pepper Cantastic Sunday where participants who bring in an empty or full six pack of Coca-Cola/Dr. Pepper product cans get in free. For more information, visit www.ymbl.org.