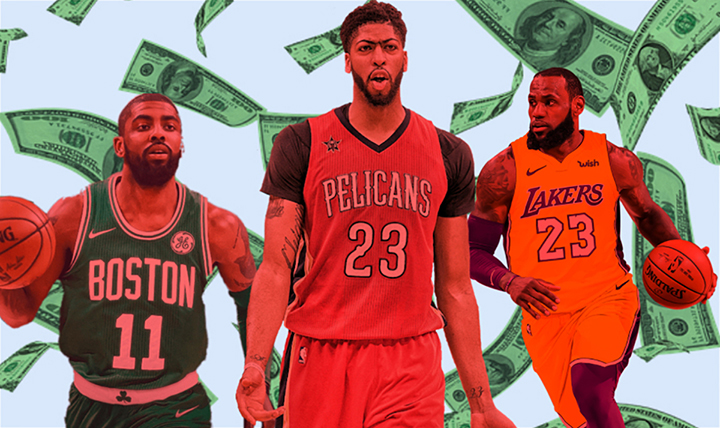 On Jan. 28, Anthony Davis inforM.E.d the New Orleans' Pelicans that he would not sign his Designated Veteran Extension – known as a supermax contract – and his agent inforM.E.d the franchise that Davis wanted to be traded to a team that consistently wins and regularly enters the championship picture.
For those who don't know, this was — and still is — an ordeal for several reasons.
The first being that publicly requesting trades is against National Basketball Association practices and Davis received a $50,000 fine — although no one batted an eye at that.
Secondly, Davis requested the trade with three years left on his four-year contract which is a slap in the face of the franchise that signed him.
While it's not uncommon for players to request trades, this is unique not only its public nature but also in its ostentatiousness.
The continuing saga highlights the negative side-effects of the NBA's "player-empowerM.E.nt" era.
There is a group of elite players who want to win every championship and want to be traded whenever they desire in order to do so, and it's starting to feel like their personal brand is more important than team success.
Even Kevin Durant of the Golden State Warriors — who have won three of the past four championships and are the most dynastic team since Michael Jordan's Chicago Bulls — wants to leave once his contract is up to lead a team of his own.
As these players do everything to maximize their personal success, it makes M.E. wonder, is anyone in the NBA actually happy?
Basically, no.
Player empowerM.E.nt is largely positive. Not only does it show that players understand their worth and are harder to manipulate as they have been in the past, but it also takes control away from billionaire franchise owners, and it's always nice to see them squirm.
However, the continued growth and flexing of these powers is leading the league into treacherous waters.
This is not an era of player empowerM.E.nt unless the player is in the top one percent of earners.
The remaining 99 percent are constantly shuffled around to cater to these star players, filling out bench units or on league minimum contracts and have a limited amount of career moves that they can make.
Teams lacking that star power generally aren't going to be in the playoff picture, making for a less competitive league because star players want to follow success.
Consider LeBron JaM.E.s' move to the Los Angeles Lakers from the Cleveland Cavaliers. Before JaM.E.s' departure, Kyrie Irving demanded to trade to Boston, so when JaM.E.s opted out the franchise fell apart. The team that was in the NBA finals only a year ago is now 14-46 and 14th in the Eastern Conference.
The NBA tries to maintain a facade of competitiveness, but most basketball fans can predict who is going to be in the finals by October and the moveM.E.nt of the top players demonstrate that. It makes it more repetitive.
So empowered players want championships, but that isn't a unique desire. Every team wants to be in the championship picture. There are 30 teams in the NBA and 29 have to lose. At what point do empowered players accept that they might not win every year?
LeBron JaM.E.s career is a primary example. 
JaM.E.s won back-to-back titles with the Miami Heat and after losing in the 2014 Finals to the San Antonio Spurs, LeBron opted out of his contract and returned to the Cavs — where again he was in the championship picture.
In 2018, LeBron's Cavaliers fell to the Warriors for the second tiM.E. in a row and only a few months later JaM.E.s signed with the Los Angeles Lakers.
The question is, at what point does player empowerM.E.nt undermine the concept of a team?
  The NBA is starting to feel like a gaM.E. of pick-up basketball where a group of people are deciding to play for a team for a while before moving on.
Fans aren't really fans of teams as much as they are of players, because it seems like one can't be loyal to a team because in nine months they will have a completely different cast.
That's what happens when star players sign one-year contracts and keep free agency within arm's reach.
With all of these problems that surface in the NBA, it's clear that this is a league with serious problems and no exact solution.
The salary cap restricts teams from stacking their roster with all stars, but now there's 20 guys just trying to maximize their individual stats. A balanced team needs to have role players who can let others take the lead, and on a super-team, that isn't feasible.
Star players like Anthony Davis aren't going to want to stay if there aren't consistent positive results.
If this type of behavior continues, franchises and players are going to start battling each other, because teams don't want to give up their star players and players don't want to perform for a team that is going nowhere.
The only thing that can be done at this point is allowing dialogue between players and franchises to be about what they respectively need and want from each other.