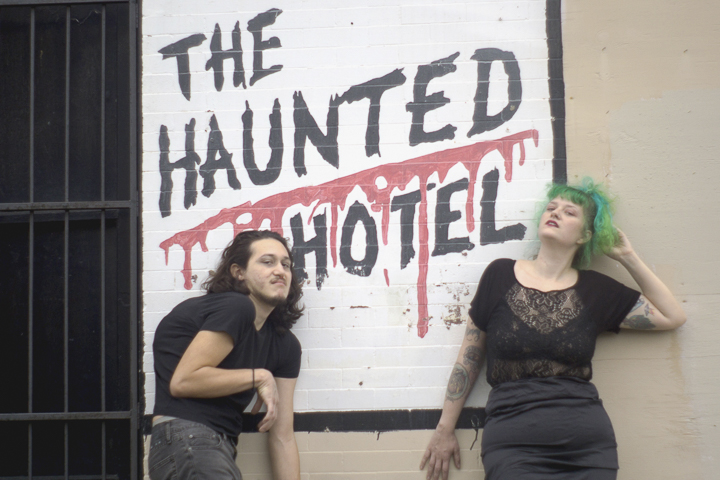 Auditions for a shadow cast production of "Rocky Horror Picture Show" will be held Sunday, from 1:30 p.m. to 4 p.m. at The Art Studio, Inc., 720 Franklin St. in Beaumont.
Beaumont's rendition of the show started as a passion project for Jacqueline Hays, president of Parents and Families for Lesbians And Gays (PFLAG) Beaumont.
"I was in Portland (Ore.) three springs ago for an English professors conference, and I went to the longest-running shadow cast theater there and saw it." she said. "So when I came back, I was like, 'We have to do this.' It took about two years, but we got it together."
Anyone is welcome to audition, no matter their experience level, Hays said.
"We had a mix of people with no theater experience, people with lots of theater experience and then people could dance but couldn't sing, you know, so all different socio-economic classes, races, genders and sexualities," she said.
There are plenty of stage crew opportunities for volunteers who do not want to be on stage.
"Even if you don't want to try out for a character or are just a fan, we have plenty of work for you to do behind the scenes." Hays said.
Audition videos are available on the PFLAG Facebook page.
"We have posted audition pieces of the film (that) we'll actually show when you come and audition — you're not going to do it blindly, either," Hays said. "It will be just like if you're performing it live — you don't have to just stand up there and there's no singing. You're going to be pantomiming. Practice those and come in. Everybody should know how to do the 'Time Warp,' which is the lead song for the movie."
The production is a fundraiser for PFLAG and local LGBTQ events like Pride Fest, the Coming Out Ball, as well as lobbying in congress, and PFLAG's education newsletter. The organization is completely run by volunteers.
"PFLAG Beaumont is a 501c3, so that means we are not-for-profit," Hays said. "Everybody on the board is volunteers. So if you come and volunteer for this event, or if you come audition, this is a time commitment. We're committing our time to do it as well."
Hays said she hopes everyone will find something that inspires them to be themselves.
"I think when you watch (the film), especially people viewing it for the first time, it's like there's some part in there that resonates with you," she said, "But what really resonates with us is, 'Don't dream it, be it,' and we really want people to be able to come out and express themselves."
For more information and for the audition videos, visit facebook.com/pflagbeaumont. Auditions will be held at 720 Franklin St.