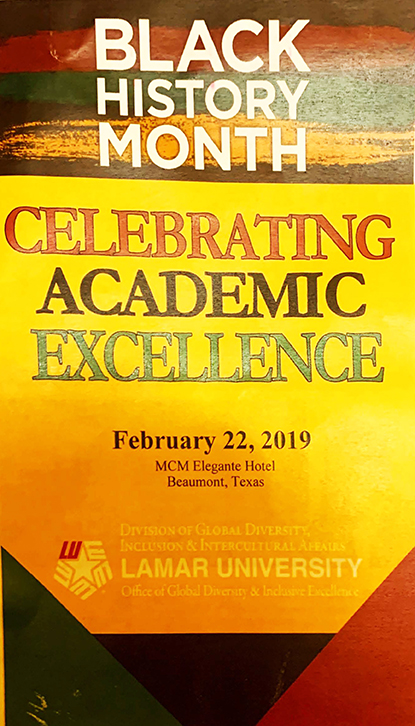 Celebrating Academic Excellence will spotlight the academic success of Lamar's African American students. This event will be held on Feb. 22, at the MCM Eleganté Hotel from 7 p.m to 9 p.m.
This event will be the first of its kind.
"One of the things we want to do, is highlight the positive contribution of our black African American students and we strongly believe this is a program that can do this," Imelda Wicks, executive director of diversity, inclusive excellence, and training said. "We are very excited, it is a good opportunity to really highlight the amazing job that our students are doing here."
Over 200 students have been recognized and will be receiving an award.
"We have identified over 200 students who have excelled academically, and most of them are on the Dean's and President's list," Wicks said. "We are expecting approximately over 300 people in attendance."
This event will not only highlight their success, it will also talk about the struggles African American students faced to get this far.
"Of course, there are a lot of struggles in their journey," Wicks said. "We have asked the students that will be recognized to send us a paragraph and a photo of themselves, and of the person that was key in motivating them to excel academically, to reach for excellence, as that's the name of the program."
Recipients were also asked to bring and submit phots of family.
"We have over 60-70 students submit their photos," Wicks said. "We have pictures of grandparents, mom, dads, brothers, sisters, and uncles. We have a whole army of people that have been instrumental in encouraging our students who are underserved and underrepresented to push forward, get an education, and excel." 
Lamar University is already diverse she said, but this event will take the next step in also making it inclusive.
"We know we are a diverse institution, the numbers show we are very diverse," Wicks said. "But now I think we are ready to move forward to the next step. We need to create an inclusive environment where people celebrate who they are, and where people are proud of who they are."
The students receiving this award were chosen from running a query of academic records.
"We have 15,000 students and 18 percent are black African American students, we don't know students by name," Wicks said. "We depend a lot on the database of the institution. We run a query to tell us the students who are excelling academically. That's what we are following." 
Four special keynote speakers will share information of their personal journey.
"They graduated from Lamar university and now they are successful professionals — a lawyer, teacher, accountant, and an entrepreneur," Wicks said. "They will talk of their journey here at Lamar University, the light at the end of the tunnel, what are they doing, how were they able to accomplish that, and encourage our students that it's all worth it."
A website connected to the event is currently available.
"We have a website that has listed all the names of the students that will be recognized," Wicks said. "After the event, we will be posting photos of the reception and students receiving their award, and we are also putting together a video."
This award can be used by students later when applying for jobs and other organizations.
"That's the reason why we created the website and we are putting their names there," Wicks said. "So, as they move forward to get jobs and a company is googling their name, they can see so-and-so connected academic excellence at Lamar University."
The hope for this event is that it only grows as it moves forward.
"We really want this just to be the beginning," Wicks said. "As we move forward, we really want to recognize the student leaders who are the shakers and movers of Lamar University."
Closing remarks for students will be given by Orange senior Tristen Anding, who is also receiving an award.
"I plan on giving a call to action," Anding said. "Going here was great, we're celebrating, keep celebrating, keep pursuing excellence, here's a call to be united and visible."
This program will show that African Americans are doing a good job as well, Anding said.
"It's great that you have recognized what we had to go through to get some of the same stuff that other people were almost given," Anding said. "I think this will go a long way to show that African Americans are here, and we are doing it to."
Anding is honored that this is being done to recognize African Americans pursuing an education.
"I think it is important because it's great that they have things that say let's celebrate what people have done academically," Anding said. "But, I think it's very important that we focus on African American communities because we have different challenges, we have different stories, and we have different background that some other people may have not experienced."
Anding hopes those receiving this award will encourage others to pursue it as well.
"It'll be great to encourage people to keep doing what they are doing, and that this is not all for nothing," Anding said. "I think moving forward, those who are being recognized will encourage other African American people that they can do the same thing."
The goal of this event is move Lamar into becoming a more inclusive institution.
"A student's race, a student's color, a student's gender, a student's sexual orientation and a student's religious beliefs should not be an obstacle, but rather something that will help them excel," Wicks said. "I think that we are making history at Lamar. We have students who are making history and will be part of history. That's the whole concept of this."
This event was RSVP and is already at maximum capacity.
For more information, visit www.lamar.edu/diversity or email GlobalDiversity@Lamar.edu.
Keynote Speakers: Celebrating Academic Excellence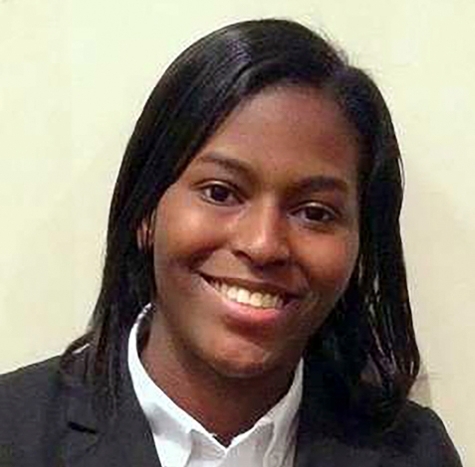 Kristeen Reynolds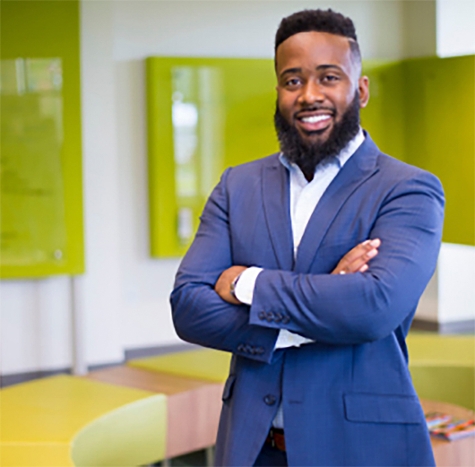 Fred R. Vernon II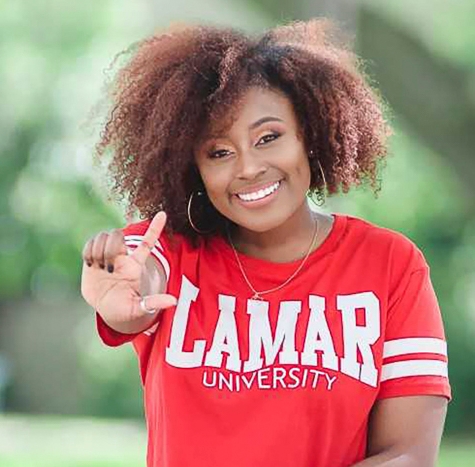 Lakeisha Fontenot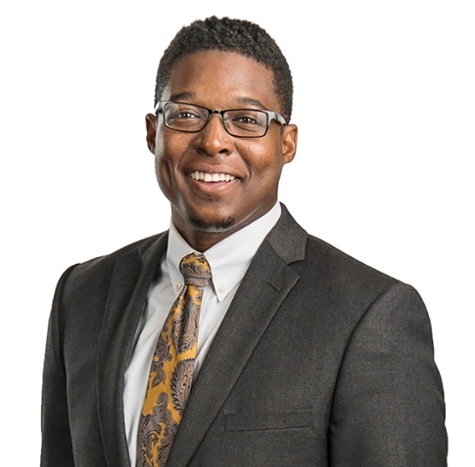 Ronnie Turner Jr.