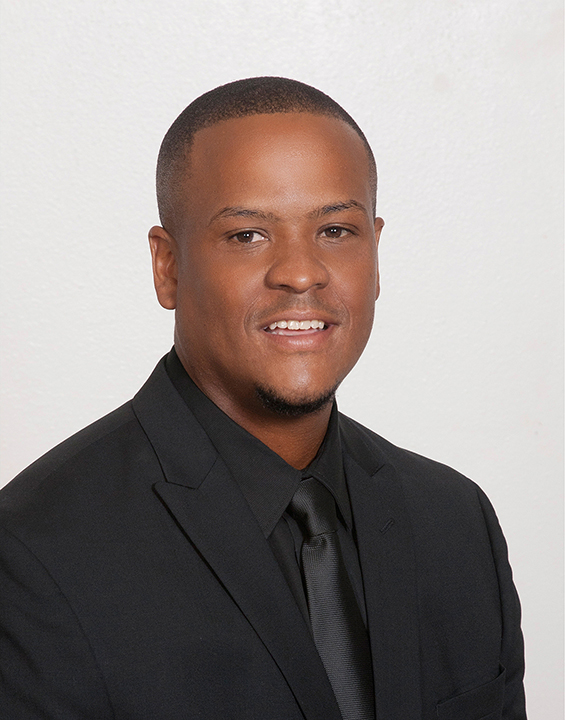 When Larry Spears Jr. was elected mayor of Orange in May, he became the youngest person to be elected to that office in the city's history.
"People ask me, you're the mayor, that must be really cool, you're a leader of the community," he said. "Well, a good leader makes the path easier for whoever comes behind him.
"Since I'm 37-years-old and the first black man to become mayor, I want other people in our community — young boys and young girls — to look at this and say, 'Wow, man. If Larry Spears did it, (they can do it). You want to trailblaze and set the path to where they're like, 'Hey, this is an OK thing' — especially living in the south."
Spears has been on the city council since 2014, first in an at-large position, then in 2016, he was selected as mayor pro-tem. He won a re-election as mayor pro-tem, then ran for mayor in 2018. When he took office he prioritized the city's disaster plans for hurricane season.
"The first week that I took over as mayor, I sat down with our city manager and our emergency management coordinator," he said. "We definitely jumped on that. I feel like Harvey was a learning experience for everyone."
The City of Orange obtained emergency vehicles that are higher off the ground to evacuate people, Spears said.
"I think we would be prepared this time," he said. "We're in a much better place."
As a black man, Spears said that his parents made sure that he and his siblings understood their heritage. His parents gave their children books and watched movies about civil rights leaders of the past.
"Famous names you think of are like Martin Luther King Jr., but then there's also people like Medgar Evers and other historical figures that did things, and worked hard and fought for equality," he said. "In order for you to be proud of who you are, or in order for you to ever really have a deeper sense of understanding of who you are, you have to know where you came from."
Spears said he saw a quote on Facebook that touched his heart.
"They didn't steal slaves from Africa — they stole doctors, nurses, theologians, mathematicians," he said. "So, slavery is a part of our history, but it's not our only history. All they wanted was to not be considered an animal or a slave.
"We are in a better position than we were then. I'm not going to say we're all the way there yet, because there is still discrimination. I want to continue to knock down those walls and those barriers, so that my children and my friends' children see a world that we may never see."
Spears has a three-part plan for Orange — positive motivation, participation and leading by example.
"Orange has found itself to kind of be in a funk over the last few years, " he said. "There's great people here. There's great resources here. There's wonderful opportunities here. But the talk of the people — the thinking of the people, the actions of the people — has been very negative throughout the years. People say, 'Orange is dead. There is nothing here. I'm moving, I would never go back. There's no good food here, there's no jobs.'
"When that is the majority of the conversation that takes place over your area, it creates a cloud of negativity. In order for us to change things, the first thing is to learn to be positive. If the people's mindset is not prepared and ready to receive it then there's no point."
It's important to get Orange residents involved, Spears said.
"When we talk about doing something, people are wanting to join in and the county is jumping in," he said. "There are people that are getting along and working together that never even used to speak to each other hardly. That shows you the difference that encouraging others and being positive can make."
If the community is to thrive, Spears said they cannot rely on others.
"If we're going to get anything done, we've got to do it ourselves," he said.
Spears said he believes in team work.
"I guess I'm the mayor, and that's cool, I get to go places and read books to kids and stuff, but our city staff here is awesome," he said. "Every department, they're all doing a great job and they're all working as one."
Ultimately, Spears said his job is simple.
"It's just to uplift," he said. "If you're going to get anywhere in life, it's going to take a community effort — a team effort. No one person can do it alone."