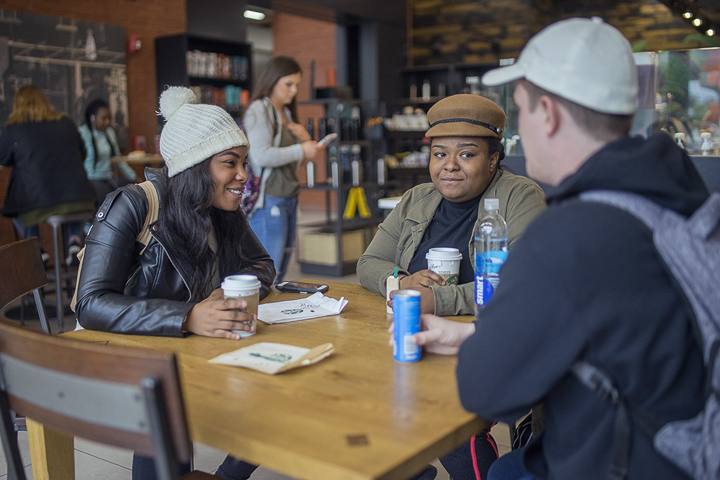 MLK Community Service Award Scholarship application due tomorrow
The Office of Global Diversity and Inclusive Excellence will recognize outstanding Lamar University students who carry on Martin Luther King Jr.'s dream through inclusiveness and service to Lamar and the greater community.
Application deadline is tomorrow.
To apply or for more information, visit orgsync.com8255
4/forms/345927.
Gray Library extends Sunday hours
The Mary and John Gray Library has added three hours to its Sunday operation schedule. The library is now open from 1 p.m. to 1:45 a.m.
The building will be secured with a Campus Security Officer from 10 p.m. to 2 a.m. Shuttle services will run from 5 p.m. to 2 a.m.
For more information, ccontact the library at 880-7264.
SGA officer applicatiions open until March 4
The Student Government Association is now accepting officer applications for the 2019-20 academic year.
Open positions include President, Vice President, Secretary, Treasurer, Senior Class Senator, Junior Class Senator and Sophomore Class Senator.
The applications close, March 4.
To apply, visit lamar.edu/sga.
Financial aid warns of Facebook scam
The Office of Scholarships & Financial Aid has received multiple calls concerning a Facebook post regarding student loan forgiveness.
The post comes from Future Prosperity and states that Lamar has released a new student loan forgiveness program.
This post is a scam. Lamar does not have the ability to forgive student loans.
For questions regarding student loan forgiveness, contact your student loan service provider.
For more information, contact OSFA at 880-8450
Inspirational Woman Award nominations due March 15
The Office of Global Diversity and Inclusive Excellence presenting the Inspirational Woman Award to a student, faculty, staff or alumnus whose actions or professional practices exemplify diversity and inclusive excellence by making significant contributions to the growth and success of women at Lamar University.
Award nominees should be individuals who actively promote, women's growth and is an active role model for women at Lamar, actively promote Lamar's core values and mission, and works to improve the position of women on campus through advocacy and education.
Students may nominate themselves, other students, faculty or staff members, or alumnus.
The deadline for nominations is 5 p.m., March 15.
To nominate an individual, visit www.lamar.edu/inspiratio
nalwomanaward.
Music department to host brass festival, today through Saturday The Fourth Annual Lamar University Brass Festival will begin today and end Saturday.
The Mary Morgan Moore Department of Music presents trumpet artist Mark Hughes of the Houston Symphony, horn artist Mollie Pate of the Louisiana Philharmonic, trombone artist Matt Jefferson of the Manaical Four, and euphonium artist Dave Solis of the Salvation Army Band. The guest conduct is Tami Goss.
There will be three concerts, one on each day, that feature a variety of music and instruments. There will be masterclasses prior to each of the concerts.
All performances are free due to a grant from the Edaren Foundation.
For more information, including locations and times, visit www.lamar.edu/music.
Tourism expert to speak at College of Business, March 7
Juan Luis Nicolau, J. Williard and Alice S. Marriot professor of revenue management at the Virginia Tech Pamplin College of Business, will speak about his research on tourism, March 7.
The student lecture will take place at 12:30 p.m. in 114 Galloway and the faculty lecture will take place in 127 Galloway.
LUPD building rennovation to begin Monday
The LUPD building's repair and renovation project, located between the Carl Parker Building and the Communications Building on campus will affect pedestrian and vehicle traffic during construction.
Construction fencing will be placed tomorrow around the building.
Parking in this area will be limited. Use caution when in this area and follow the construction signage posted.
For more information,  contact the office of planning & construction at 880-7085.
LU Shuttle service route expanded
The free LU Shuttle is available to take students to and from various spots around campus including:
- Cardinal Village Residence Halls
- Setzer Student Center
- Mary and John Gray Library
- The Village At Lamar
- Natalie Street Apartments
- University Drive Apartments
- Mid-County Walmart
- Family Dollar
- Cash Saver Supermarket
- Central Mall
See the shuttle schedule and more at www.lamar.edu/police/shuttle.