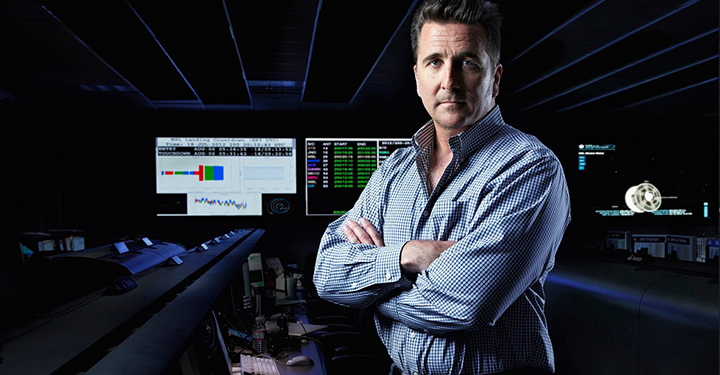 Adam Steltzner, NASA rocket scientist and chief engineer of Mars 2020, will present a lecture as part of Lamar University's Academic Lecture Series, Tuesday, 7:30-8:30 p.m., in the Live Oak Ballroom of the Setzer Student Center. The event is hosted by the  College of Engineering.
"Adam Steltzner is the lead engineer of the 'Curiosity' Mars rover build," Erin Lovelady, director of Outreach and Student Services, said. "The talk will mainly focus on the engineering aspect of how he and his team got to the point of launching 'Curiosity'."
Lovelady said that it took Steltzner and his team nine years before they launched 'Curiosity' in 2012.
"Steltzner and his team were part of designing, testing and inventing the 'sky crane,'" she said. "The talk will also discuss the leadership it took to launch the rover to Mars and the camaraderie that developed between the team. After they got the rover together, it took about eight to nine months to get it to Mars."
As well as being a rocket scientist, Steltzner is also the author of "The Right Kind of Crazy: A True Story of Teamwork, Leadership and High Stakes Innovations," that focuses on the unique strategies and perspectives it takes to break through the seemingly impossible.
"When we went to work with the committee on choosing who to give the talk, we wanted someone who was more dynamic and not just engineering specific," Lovelady said.  "We wanted someone that could talk and discuss more leadership aspects, and we believe that Dr. Steltzner was the person who could show that leadership. "Also, because of his engineering background, (he could) bring in that extra input."
Lovelady said the lecture will be beneficial to students who are interested in engineering and leadership, but also has relevance to a wider audience.
"'Curiosity' is currently digging on Mars as we speak, and arrived in 2012 so it is more current to students," she said. "Steltzner will actually go back on the team to get the rover back to Earth and evaluate its progress thus far. I highly recommend that anyone who seeks better leadership skills from another perspective should attend this lecture."
For more information, call 880-8174, or email lovelady@lamar.edu.
Story by Cade Smith, UP staff writer