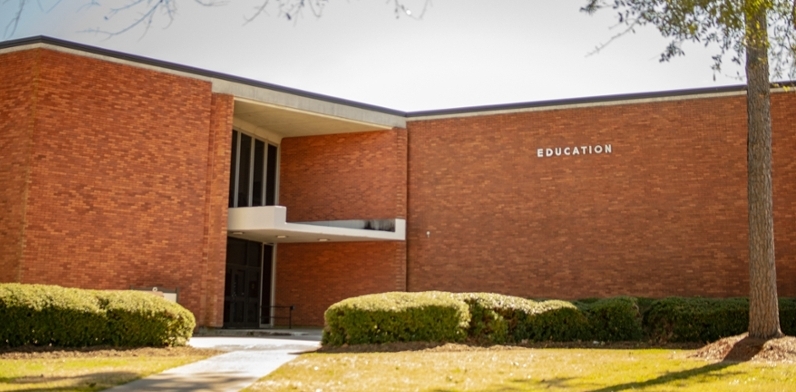 The College of Education and Human Development will host its 60/30 anniversary party Friday, 6 p.m. in the Setzer Student Center Ballroom. The celebration will celebrate 60 years since the inception of the College of Education, and 30 years as the College of Education and Human Development.
Mandy Arceneaux, associate director of marketing relations, has been planning the celebration since March 2017.
"Dean (Robert) Spina said to me, 'I don't know how long we've been around. As a dean, I feel like I should know that. Can you find that out?' And I said 'Sure,'" she said.
"So I went to the library archives and worked with Penny Clark, who is the archivist here at Lamar, and with her expertise, she helped me find that the college was indeed formed in 1959. I reported back to Dean Spina and said, '1959,' and he said we should have a party because 60 years should be celebrated.
"The purpose is literally to have a party and just to celebrate."
The invitation-only event is designed to not feel like an academic event, Arceneaux said.
"We're just celebrating the fact that we've been around 60 years and have had tremendous growth," she said.
Dessert will be provided by students from the culinary arts department.
Eight different awards will be given out during the event. Randy Best, founder and chairman of Academic Partnerships, has been named recipient of the College Award, which will be presented by LU President Kenneth Evans.
"They have done a fantastic job growing our online presence," Arceneaux said. "I mean, Lamar has 15,000 students, and 8,000 of them are online. We have a big online population and most of that is due to Academic Partnerships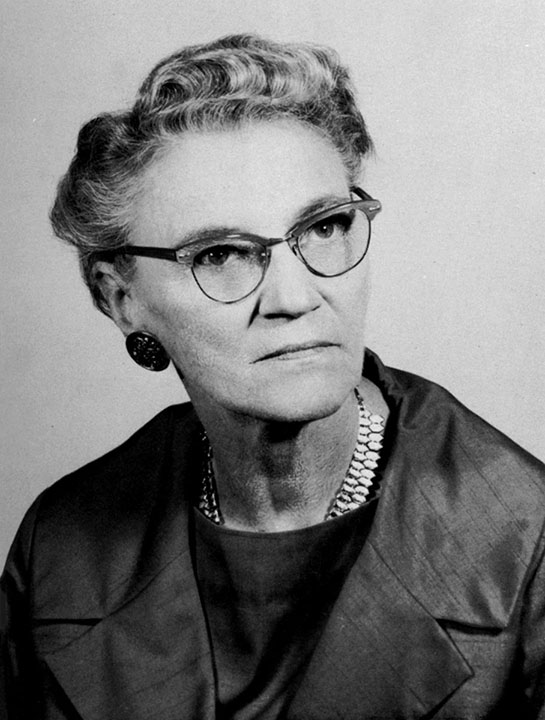 The college will award the first Lena May Francis Staff Award to a current staff member, chosen by submissions from staff.
"The committee came up with that title, and it's named after a long-term staff member of the college for over 41 years," Arceneaux said. "She just retired in 2014, and the committee decided to name the award after her because she was a well-known and well-loved staff member. It was pretty unanimous."
Francis will be in attendance and the award will be presented by Rebecca Weinbaum, associate dean.
The Ruth Olcott Award will be given to a current faculty member. The award is named after the founding dean of the college, and will be presented by James Marquart, provost and vice president of academic affairs.
"(Olcott) was in place when it went from being a School of Education to the College of Education," Arceneaux said. "And so we named the faculty award after her."
Five Crystal Star awards will be given to prominent alumni. The awardees were chosen by their former departments based on criteria developed by the college.
"All of our success stems from the incredible work and dedication of the college and the roads it has paved for all of us in the past," Angelica Figueroa, president of the College of Education dean's student advisory council, said.
After the ceremony, entertainment will be provided by the Backyard Cowboys. The Backyard Cowboys are a local band including Brett Welch, director of the doctoral program of the department of academic leadership.
Attendees will include honorees, superintendents and principals from Region 5 schools, college faculty and staff, deans and executives on campus, special guests and college donors.
Looking to the future, the College of Education and Human Development is developing an alumni network, Arceneaux said. The network will allow alumni in different areas of the state to stay connected to the college.
"If there's someone up in Dallas who's an alum, and they agree to be part of this network, then they agree not only to support Lamar, but Lamar has agreed to continue to support their endeavors as a professional," Arceneaux said. "The idea is that there are partners throughout the state that continue to build relationships with the community."
The college is also initiating a Cardinal Center, which will partner with district superintendents and support them with resources such as speakers and workshops.
For more on the college, visit www.lamar.edu/education.
Story by Claire Robertson, UP contributor