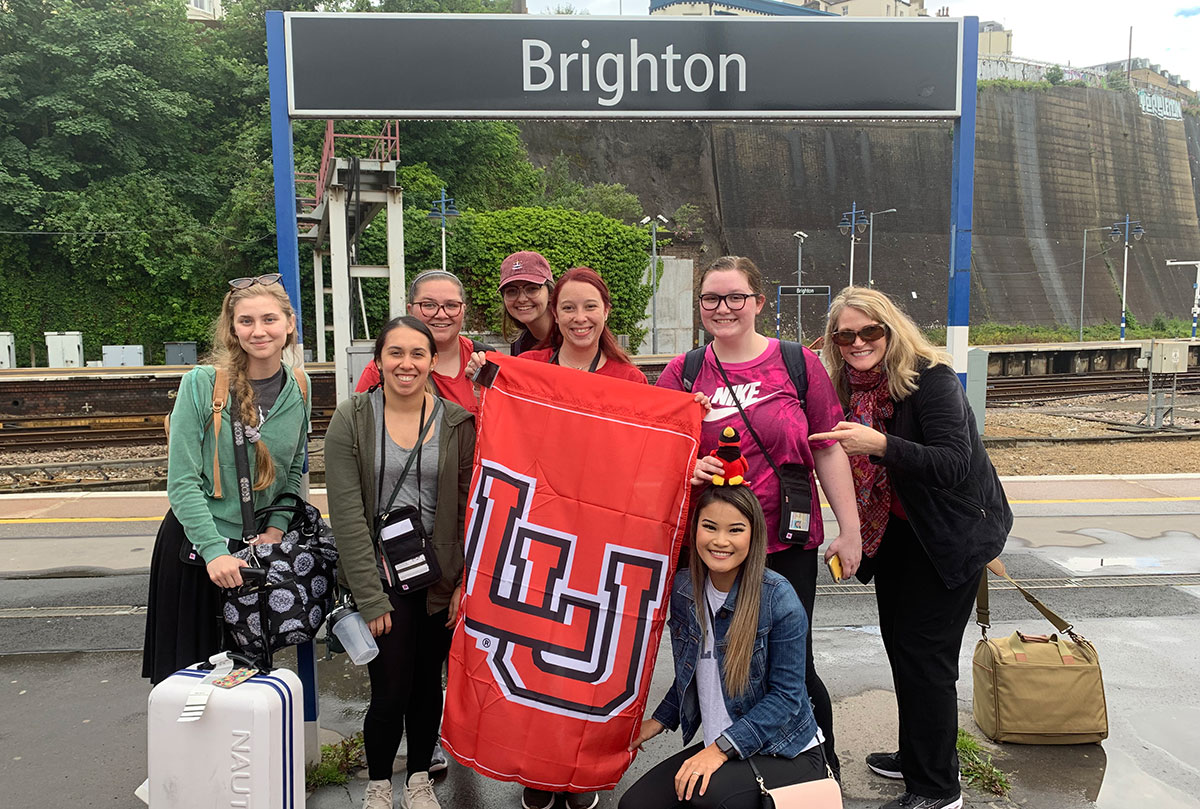 Lamar University's study abroad office will host a study abroad fair via Zoom, Feb. 4., from noon to 1:30 p.m.
"We have five short-term programs this summer," Mary Alice Haas, study abroad and student exchange coordinator, said. "This is the first time we are opening the programs since COVID. They are located in Belize, Finland, Spain, Italy and the United Kingdom." 
There are extreme benefits to going abroad, Haas said.
"Some of the courses that faculty members are teaching abroad would not be able to be taught on campus," she said. "For example, students that do our biology in Belize program will explore diverse terrestrial ecosystems. In other words, they are exploring the aquatics specific to Belize. Learning from a water system and ecosystem that is tropical will be completely different from the system in Beaumont."
Some of the summer programs involve research projects.
"This ties into one of the greatest benefits," she said. "When you are able to produce projects that are on an international scale, you get to add that to your résumé. There was one project in Brighton England, where they interviewed the woman who was in charge of making sure of all the buses in England accommodated people with disabilities."
Students have the opportunity to learn from any program, regardless of major, Haas said.
"Professors are usually willing to make adjustments and accommodate students," she said. "For example, if a student is from a different major other than media studies, both our professors from our United Kingdom and Finland course allow students to report on something unique to their major within that city."
However, Haas said prerequisites may be required.
"There are some prerequisites for some of the courses abroad," she said. "For example, for our Belize program there is a prerequisite for general biology, but for our media in Brighton program, there is no prerequisite. Students can find more information about that online."
Students can visit the study abroad website for program costs. When considering the cost, students should take air fare, tuition and the length of programs into account, Haas said.
"Our Belize program, which goes abroad June 3-16, is $3,360 and includes airfare but not LU tuition," she said. "The financial aid that a student is currently receiving could contribute to the cost of the program. That is something financial aid confirms to each individual student depending on the scholarship that they are on and the aid they are receiving. However, most of the time, it can help"
Students will have help with any language barriers they may face.
"If a student is doing a faculty-led semester, they are going with other students and a professor from Lamar, so he/she will speak English," Haas said. "When they go to the program locations, a majority of the locations probably have English as a first or second language. They might face language barriers when ordering food or asking for directions. However, they will be with a faculty member that knows how to navigate that."
Professors will also know how to handle any problems that may arise from the trip, Haas said.
"Before students are sent abroad, a decision that starts with the university president and goes all the way to each professor is made to ensure the safety of the trip," she said. "There are safety precautions put in place and contingency plans made. If something happens, we have an exact plan on how to operate. We always have students sign up for insurance, and we are lucky our insurance  is accommodating of COVID-19."
For more information or to get the Zoom invite, students may email studyabroad@lamar.edu, or visit the website lamar.edu/international-education.