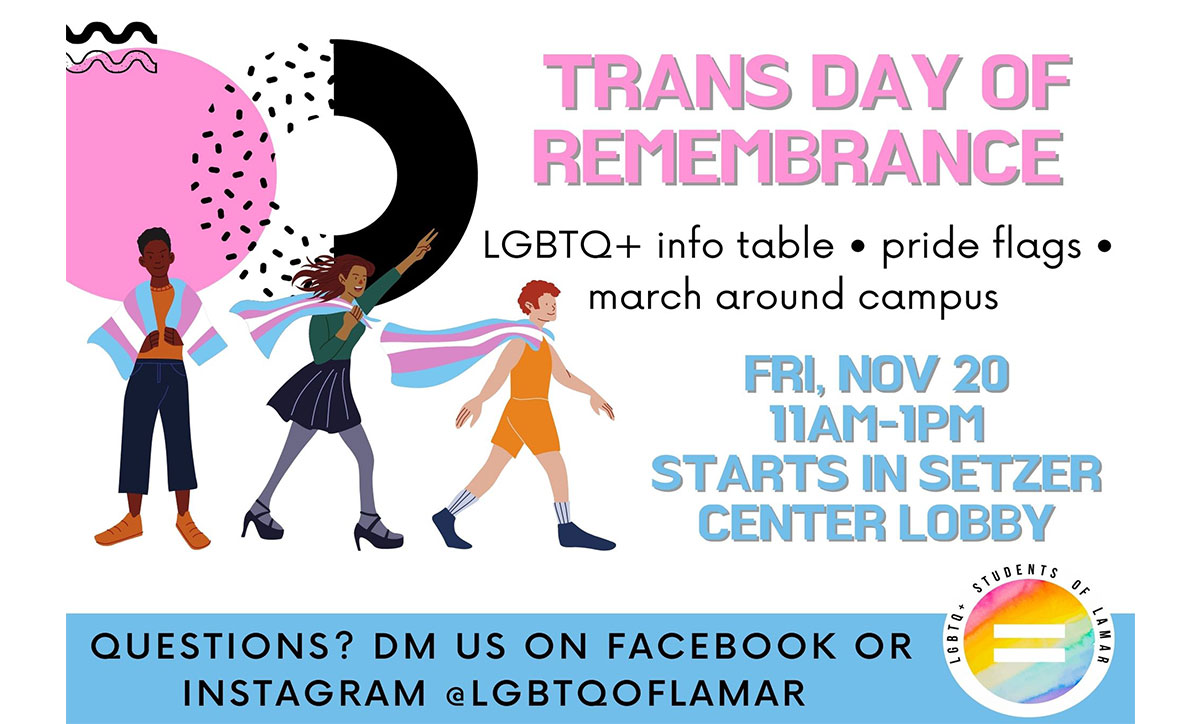 The LGBTQ+ Students of Lamar will host a Trans Day of Remembrance, Nov. 20, from 11 a.m. to 1 p.m. in the Setzer Student Center.
The event will include a march around campus, beginning and ending in Setzer Student Center lobby. There will also be an information booth with Pride flags for participants to use during the march.
Alex Whitney, LGBTQ+ Students of Lamar president, said all students, faculty and staff are welcome.
"Our goal in organizing the Trans Day of Remembrance is to spread awareness of this well-established holiday and the impact that trans individuals have had in history," Whitney said. "This event will be a safe space for all Cardinals to expose themselves to the LGBTQ+ community and celebrate their own journey toward self-discovery."
Lamar University COVID-19 protocols will be in place, including the use of masks and social distancing.
For more information, check out LGBTQ+ Students of Lamar on LU Hub, or follow @lgbtqoflamar on Instagram and Facebook.