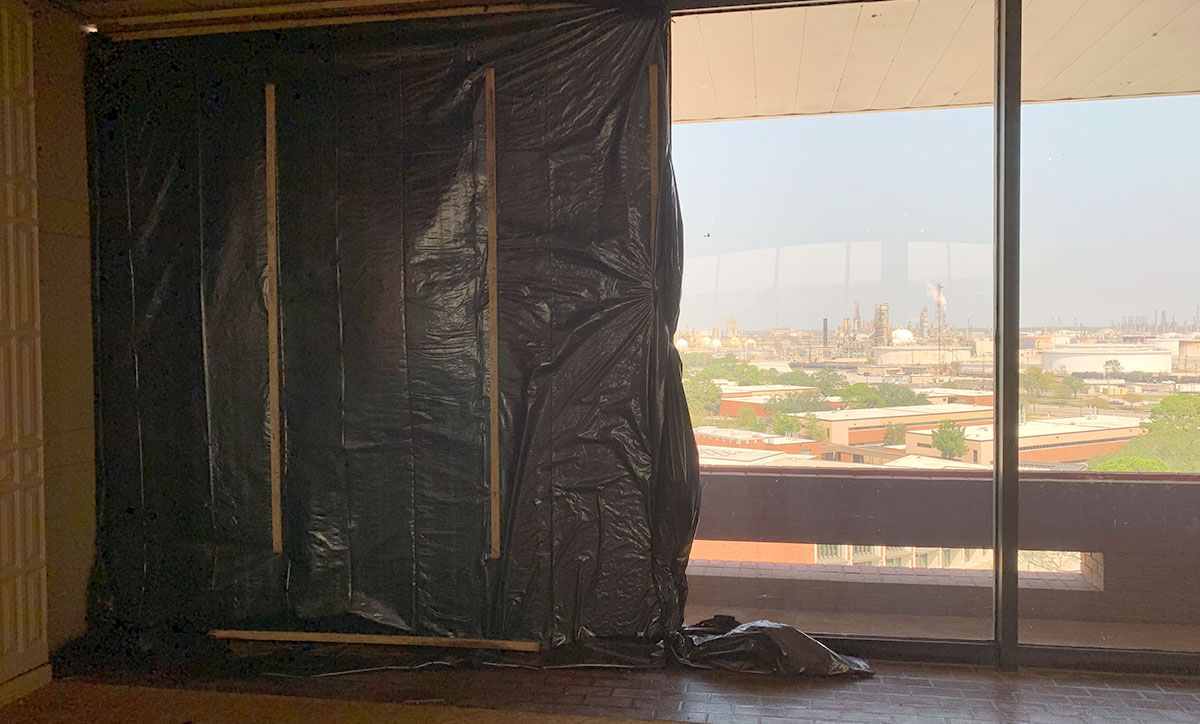 Hurricane Delta made landfall Oct. 9 at Creole, Louisiana as a category 2 storm. Even though Southeast Texas did not receive a direct hit, the Lamar campus received high winds and rain due to being in the cone of uncertainty.
The campus sustained minimal damage from the storm, with the library being the only building that sustained damage. While campus lost power momentarily from the storm, power was quickly restored as campus is functioning as normal.
"Overall, Lamar University sustained minimal damage," Shelly Vitanza, Director of Public Affairs, said via email.  "Some debris was scattered across campus. Signage was blown over, and we lost some tree branches. However, the library was the most impacted. Two windows on the eighth floor of the Mary and John Gray Library were blown out. The minimal damage, debris and signage, is complete. Repairing the library will take several months."
For more updates, visit lamar.edu.