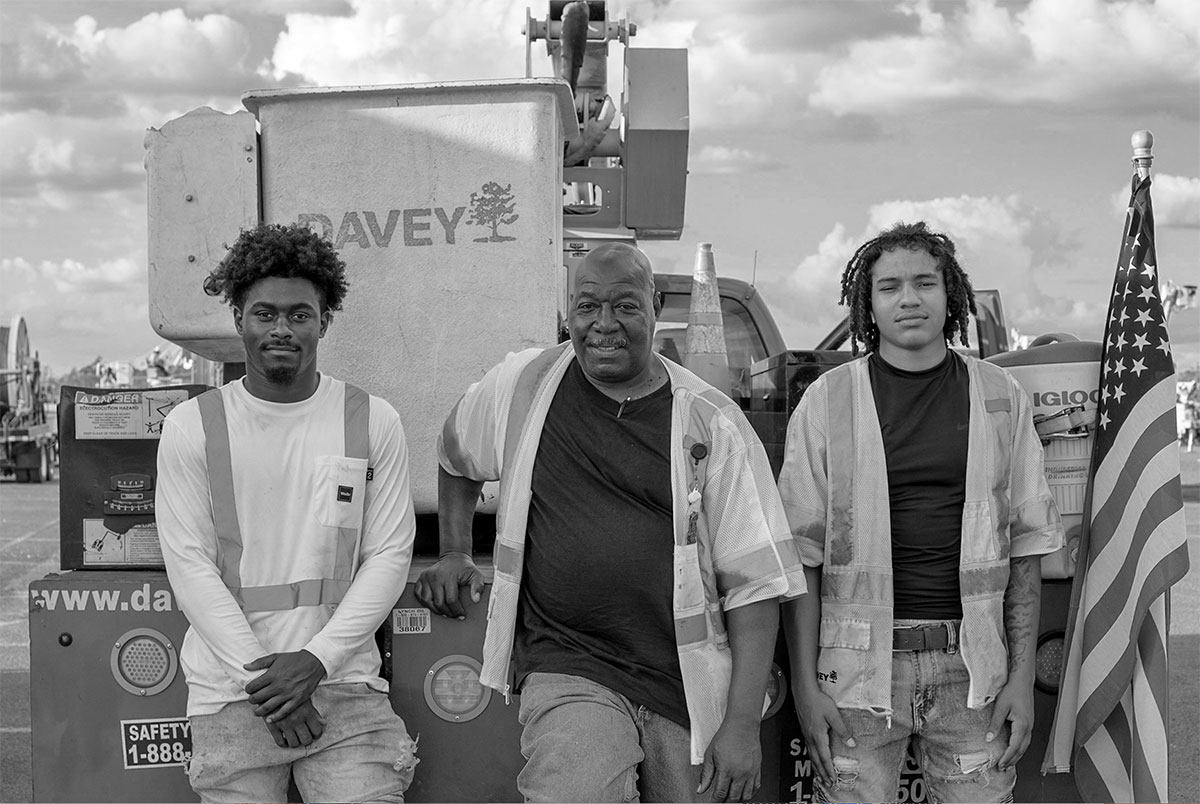 When Hurricane Laura hit Lake Charles, Louisiana, Aug. 27, Brandi Hamilton decided to help with the relief efforts.
Hamilton, a studio art major at Lamar University, worked with the Disaster Response Group, a company that works with Entergy to house and feed electrical linesman and the tree cutters."
"We are housing the power company employees that are here to restore power," she said.
Hamilton, who retired from the U.S. Air Force in 2017, said her military past helps her handle the stress.
"I have deployed with the military before, so I knew what was coming," she said. "It is stressful only because I know I will be busy, but I know that it is not going to last a long time. I have a great team with me, and we all help each other through whatever problem we have to solve — whether they be personal or mission-type of problems."
Hamilton said working with the relief effort reminded her of her military service.
"Going back to school is great and fun, but I missed the camaraderie and the mission," she said. "When I found out my buddy was doing this, I knew it would be like a deployment, and it essentially is. We came out to a huge parking lot, set up a base camp, and we are doing a mission.
"In my mind, we are essentially fighting a war, trying to get out fellow citizens back in their homes. We are supporting the people that are putting up the (electrical) tower. I think that power is often underestimated, and the workers are often ignored. We are doing our best to make those guys comfortable and well fed."
Since the relief efforts started, power has been restored to 83,400 households and 46,000 homes are still without, Hamilton said.
"Deployed workers come in from all over Florida, Alabama, Arkansas, and other surrounding states for emergency response to help get power back on," she said. "We are making sure we have clean linens for the guys coming in, keeping the whole place clean by picking up trash, giving out boxed lunches, hot breakfast, dinner, water and ice. That is the majority of what we do here for these guys."
Hamilton said she also does administrative work which involves making sure all the equipment is accounted for.
"We have about 150 sleeper trailers and 16 generators," she said. "We can sleep about 1,000 people."
In addition to her 16-hour workdays, Hamilton is also taking online classes at Lamar.
"I am taking six hours this semester and set to graduate next spring," she said. "I am trying to do the best I can right now. With doing this, I do not mind getting lower grades, but my professors are being very understanding."
Hamilton said past work relationships and good communication has helped her maintain good grades.
"I let them know I am taking this job and asked how can we work together (so) I do not have to drop any of my classes and can still do my work," she said. My professors are very understanding because I have proven myself in my work before. They know I am going to get my work done — it might be late, but it will be done."