Lamar University department of theatre and dance get creative in face of coronovirus pandemic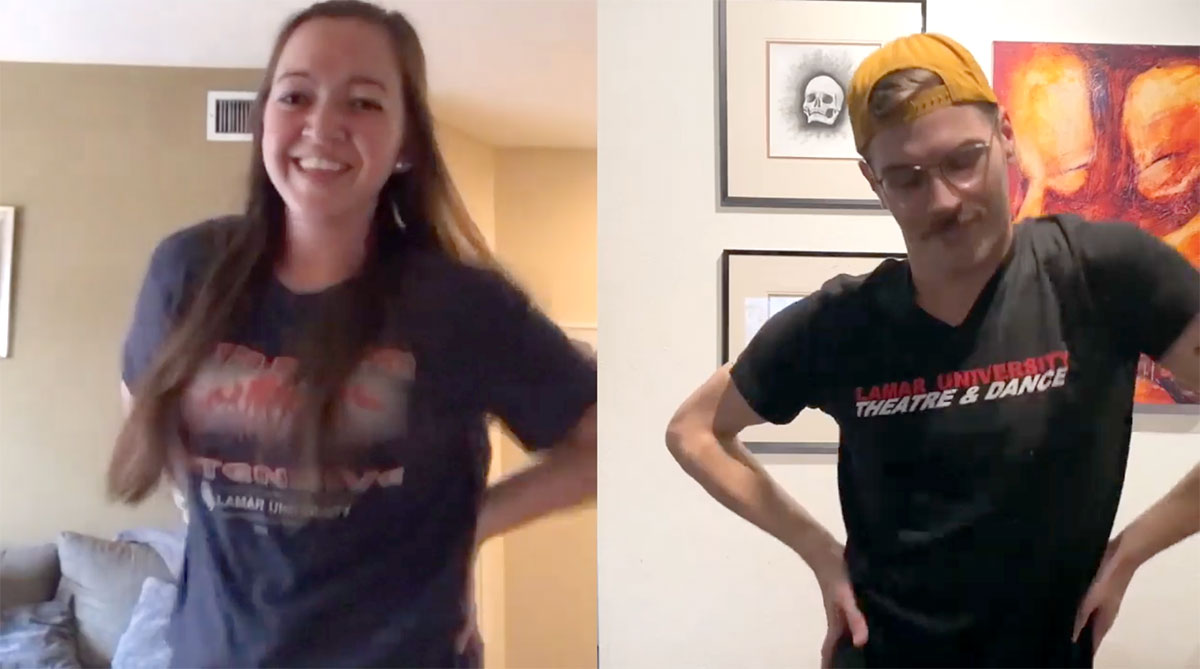 What do toes, fingers, a video recorder and a sick beat all have in common? "Social dis-dancing," of course.
Travis Prokop, Lamar University assistant professor of dance, wanted to organize a fun dance video featuring students and faculty to give a sense of personal interaction and allow not only himself, but also his students and fellow coworkers. a chance to be creative. He sent out an email asking students and staff to help bring his idea to life.
"I need to be creative," Prokop said in the email. "If you are in the same boat, need a stress release, or simply just want to laugh, I am asking for your help."
The department's spring concert was canceled due to COVID-19.
"A lot of performance opportunities were taken away," Prokop said. "I wanted to give the students an outlet to be creative and perform and get seen since the concert was taken away from us."
Some of the dances were choreographed, while others allowed for improvisation, he said.
"People had the option of just making things up if they wanted to," Prokop said. "We are not just a dance department, we're also theater. But I wanted everybody to feel comfortable so that, hopefully, everybody would submit something."
The video features several theater and dance students, along with some familiar faculty faces.
Haley White, Beaumont senior, said that she was excited to take advantage of the opportunity.
"I needed a reason to dance with purpose," she said. "This was the perfect opportunity. It was fun and made me get up and move."
As a choreographer, White said the video left room for her interject some of her own creativity.
"What I enjoyed most is being able to take someone else's choreography and input my own style on top of it," she said. "That is how I gained my 'creative break.'"
Prokop said quarantine has pushed people out of their comfort zones and forced them to be creative.
"I think the creative mindset of people is what's flourishing the most," he said. "You have to be creative to pass the time. You have to find creative ways to keep your sanity."
Prokop said he hopes the project shows dance can still thrive, even in the worst of times.
"Something could come of this video or nothing could come from this video," he said in his email to the department. "At the very least, we show our community that we are strong, we are united, we are family, and we will overcome this."
To see the video, click here.