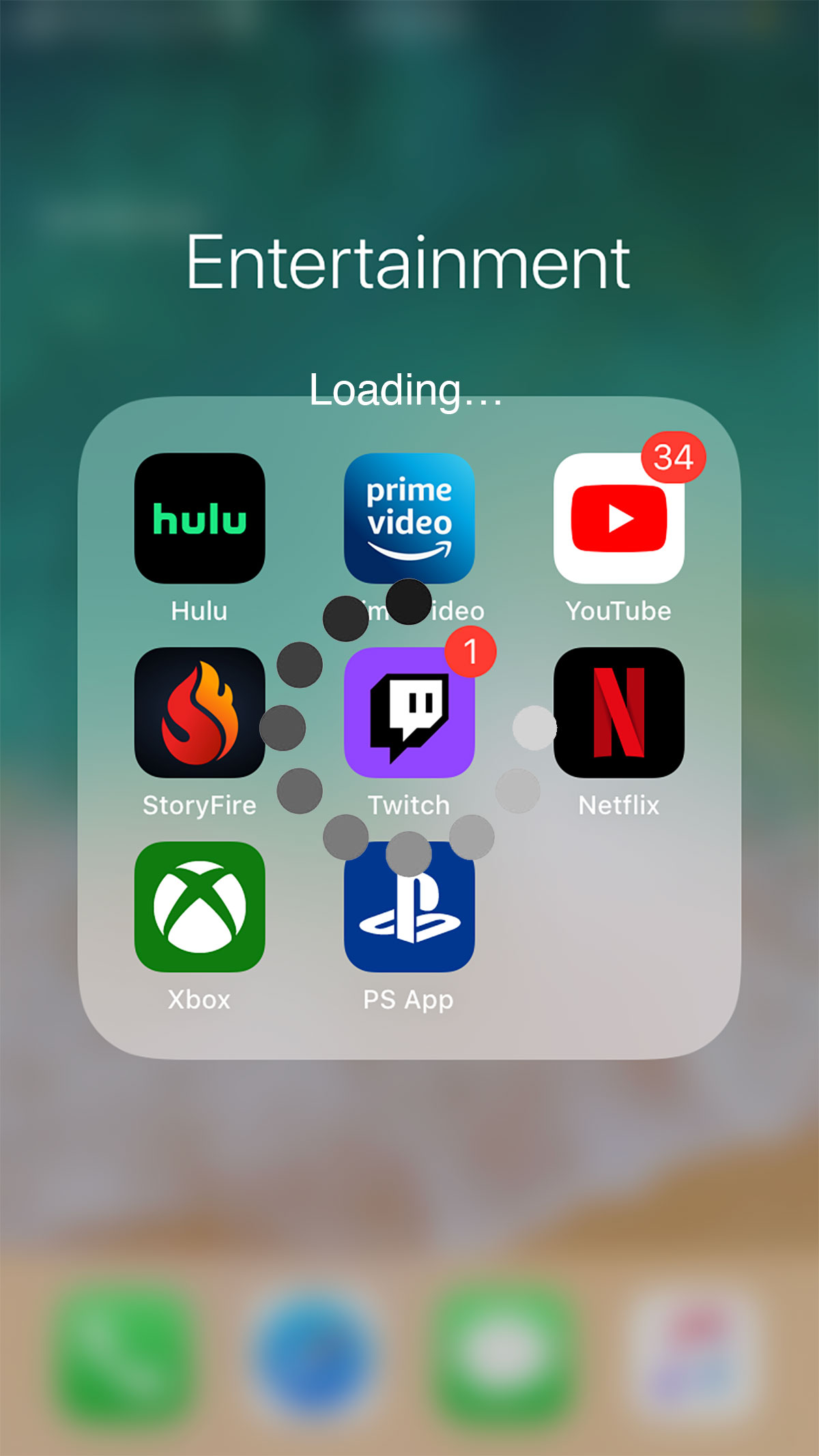 With the current COVID19 pandemic causing people to stay at home, the nation is devoting more time and money to the entertainment industry. However, some entertainment industries do not have the resources or infrastructure to support the demand.
According to statistics presented by Nokia's Network analytics company, Deep Field to Wired magazine, internet traffic has risen about 20 to 40 percent in the last four weeks. Most of the traffic comes from internet streaming services and communications. Netflix traffic increased by 54 percent to 75 percent in some places, teleconferencing rose by 300 percent, and online gaming rose by 400 percent.
On March 24, YouTube made the decision to change the default streaming resolution to standard definition of 480p. This is a change from their usual policy of variable streaming quality which adjust users video quality based on their internet signal and quality. While the default quality has changed, users can still manually adjust their resolution up to 8k.
"We continue to work closely with governments and network operators around the globe to do our part to minimize stress on the system during this unprecedented situation," a Google spokesperson said in a statement to Bloomberg News. "Last week, we announced that we were temporarily defaulting all videos on YouTube to standard definition in the EU. Given the global nature of this crisis, we will expand that change globally starting today."
Gaming companies such as Sony Interactive Entertainment started slowing their online network speeds due to higher traffic and to comply with orders by the EU.
According to UK video game charts, "Call of Duty Modern Warfare," a game that relies on online networks, and is played mostly online, ranks No. 1. Other online games such as "FIFA 20," "Forza Horizon 4," "Grand Theft Auto V," "Star Wars: Jedi Fallen Order" and "Minecraft Xbox One Edition" also rank in the top 10.
"Playing videogames enables players all over the world to connect with friends and family and enjoy much needed entertainment during these uncertain times," Jim Ryan, president and CEO of Sony Interactive entertainment, said via the PlayStation blog. "Sony Interactive Entertainment is working with internet service providers in Europe to manage download traffic to help preserve access for the entire internet community.
"We believe it is important to do our part to address internet stability concerns as an unprecedented number of people are practicing social distancing and are becoming more reliant on internet access.
"Players may experience somewhat slower or delayed game downloads but will still enjoy robust gameplay. We appreciate the support and understanding from our community, and their doing their part, as we take these measures in an effort to preserve access for everyone."
While this began in Europe on March 24, Ryan said that the precaution will expand to the United States.
"Beginning today, we will take similar measures in the United States, and we will continue to take appropriate action to do our part to help ensure internet stability as this unprecedented situation continues to evolve," Ryan said. "We are grateful for the role we play in helping deliver a sense of community and entertainment in these very trying times. Thank you again for your support, your patience, and for being part of the PlayStation community. Please stay home and stay safe."
The recent slowing of networks aims to reduce stress on global network infrastructure that is also being used for medical professionals, government officials, and employees who are working remotely to communicate. Additionally, this will to release stress on their platforms.
Snapchat has been experiencing issues and has been crashing for many users across the globe, starting April 8, with many people complaining on Twitter and reaching out to the company. The company had yet to release a statement by the time of publication.
While there may be worry that the longer the United States is in quarantine, the more likely that the internet infrastructure and online entertainment services will crash and break, sources such as Comcast, a popular internet provider in the United States, said it runs 700,000 tests a day and that their network is running well. Entertainment streaming services are also monitoring the situation and working around the clock to keep their services online.
This decisions by the companies above are temporary and all users can do is be patient and wait.