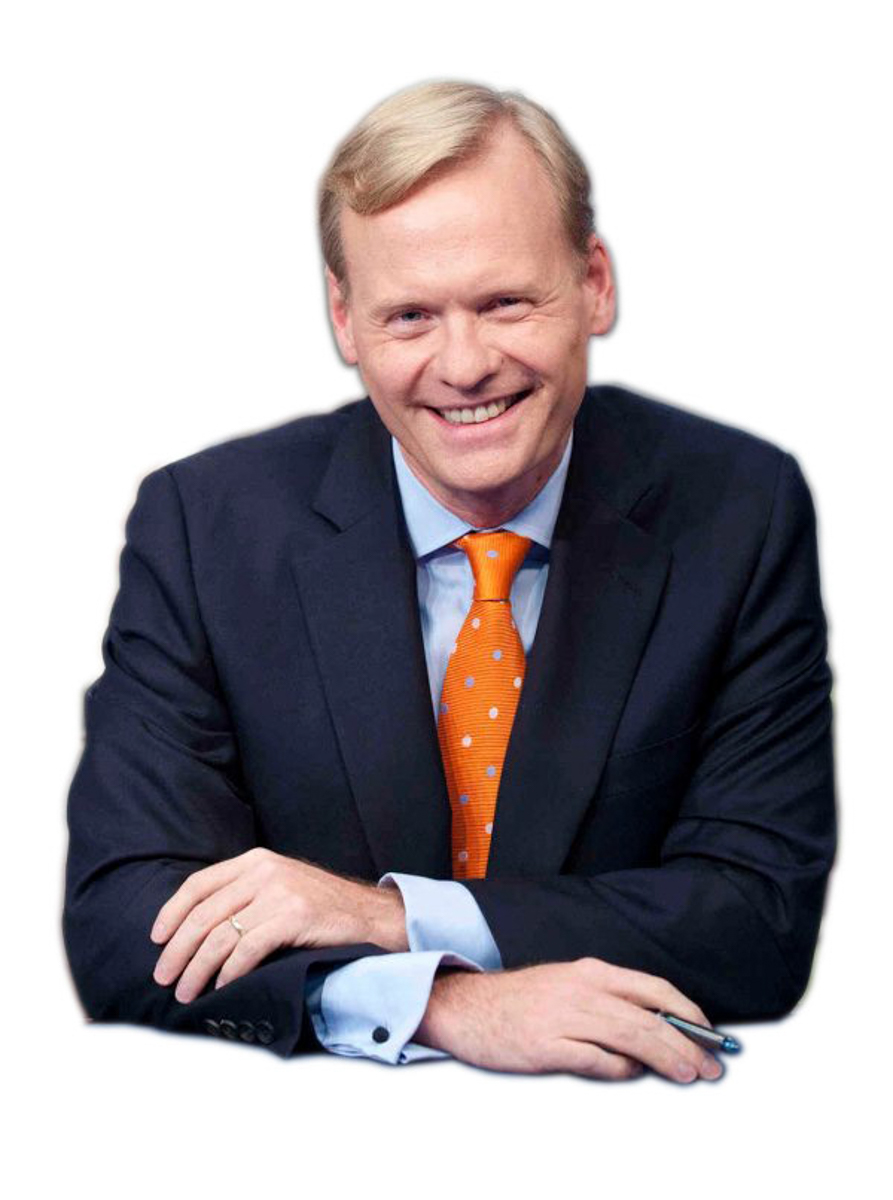 John Dickerson, former "CBS This Morning" co-host, current "60 Minutes" correspondent and contributing editor to The Atlantic will serve as the 13th speaker in the Judge Joe J. Fisher Distinguished Lecture Series, March 9, in the University Theatre.
Dickerson will conduct two events — a student Q&A from 4 p.m. to 6 p.m. in the Science Auditorium, and the public lecture, from 7:30 p.m. to 8:30 p.m.
In 1960, Dickerson's mother, Nancy, became the first woman to be hired as a network correspondent when she was hired by CBS News.
After graduating from the University of Virginia, Dickerson began his career as a reporter in Washington, covering the White House, Congress and economics, according to his profile on CBS News.com.
He spent 12 years at TIME magazine reporting politics, spending the last four as the magazine's White House correspondent.
Dickerson then went on to write for Slate, where he covered the George W. Bush administration.
He became known for his interview style which his colleagues called "Dickersonian" for what The Washington Post described as "cleverly worded, seemingly harmless, but incisive questions."
In 2009, Dickerson hosted "Face the Nation," beginning his professional relationship with CBS News. He took over as host of "Face the Nation" in 2015, serving until 2018.
Shortly afterward, Dickerson was named the new co-anchor of "CBS This Morning."
Dickerson has covered several presidential elections and hosted the Slate podcast, "Whistlestop," about presidential history. He also moderated CBS News' two 2016 presidential debates.
In addition to his reporting, Dickerson has written three books — "On Her Trail: My Mother Nancy Dickerson TV News' First Woman Star," "Whistlestop: My Favorite Stories from Presidential Campaign History" and "The Hardest Job in the World: The American Presidency."
Students who attend the Q&A will be able to ask Dickerson about his career as a reporter, amongst other things.
Students who attend the lecture will be entered to win a reserved parking space valid for the remainder of the academic year, though students must have purchased a current student parking permit to win.  Students who attend both sessions will be able to double their chances to win.
For more information, contact Dean Terrebonne at 880-2374.