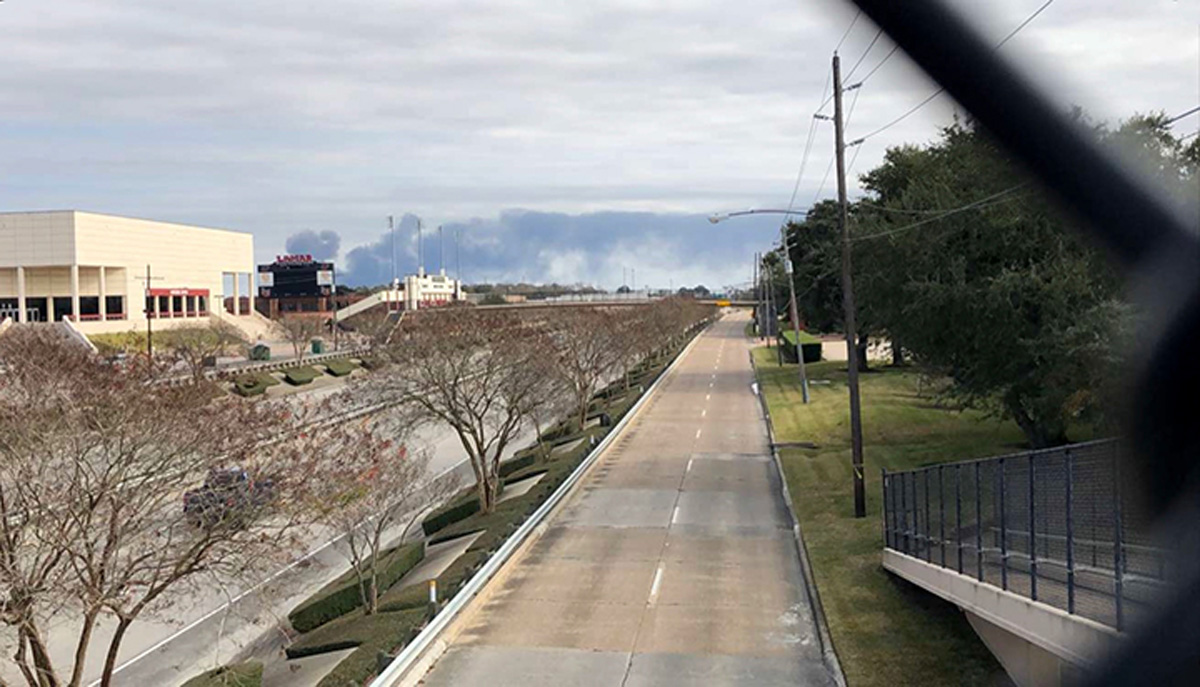 Over the Thanksgiving break, two explosions rocked Southeast Texas when Port Neches' TPC Group chemical plant exploded 1 a.m. Wednesday, followed by another explosion later at 1 p.m. A mandatory evacuation was placed within a four-mile radius of the chemical plant, with Lamar being just right outside the edge.
Many students report seeing the black smoke from their dorms, and parents were concerned for their children's safety.
"This is the first I've heard of an explosion," Jarett Mixon, father of Arizona senior Meikayla Mixon, said. "I'm not really happy hearing about it."
As a father, Mixon explains that he worries about his children anytime that he is not there or nearby to help, especially with him living in Arizona. He said the future is unpredictable, but he has faith that Lamar will do what is best for the students' safety.
Vee Icenogle, freshman Rose Icenogle's mother, said that she first heard of the incident the same morning through the news app on her phone.
"No one knows exactly how they will react in an emergency," she said. "I'm not worried about more events happening like this. There are approximately 139 oil refineries in the United States, and explosions are very rare."
Icenogle has trust that her daughter will be able to react in case of an event like this, or at least she will know to seek assistance from an appropriate resource.
"This experience has caused me to read up more on what the dangers and risks with refineries are," Nichole Lenfesty, mother of freshman ASL major Stephanie Lenfesty said. "Education can help dispel a lot of worry."
Lenfesty's mother was grateful that she had already been home before the explosion happened, but if she was still at the school, she would have read every news story to determine if she was safe and if Lamar was looking out for her needs.
"Natural and other disasters can always happen, so I don't spend time overly analyzing the "what ifs," Nichole said.
Stephanie's mother believes that action plans are needed at community, school and individual levels for a variety of disasters, storms, and events.
"These plans should be communicated, posted, discussed and possibly practiced from time to time," she said. "Working together, these plans can give students confidence to take action for themselves and not be left feeling victim or 'acted upon.' Confident individuals lead to better overall responses school and community-wide when disaster strikes."
Lamar University officials highly recommend students to download the LiveSafe app on their personal devices for an easier way to communicate. For more information, students can check their email and follow Lamar on social media in times of disasters.