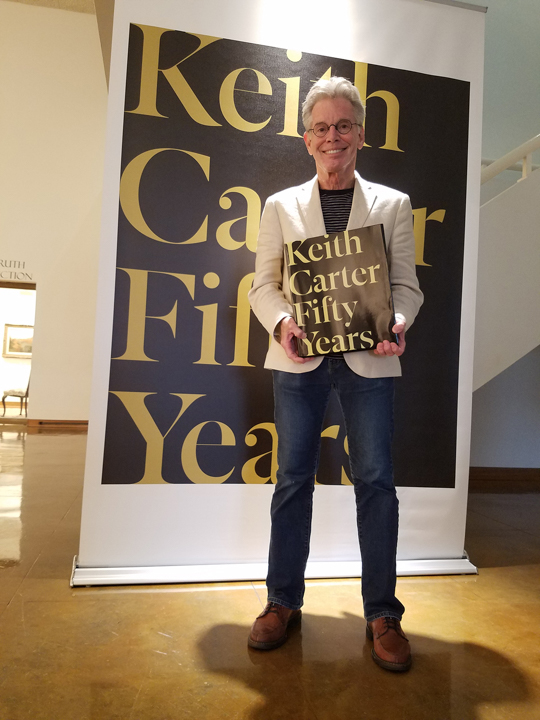 "I look for the magic in the ordinary, that's basically what I do," Keith Carter said.
Lamar University's Dishman Art Museum is hosting "Keith Carter: Fifty Years," a photography exhibition that spans ethereal, century-old processes as well as digital-age techniques. A reception will be held from 6:30 p.m. to 8:30 p.m., Friday, with the exhibition running through Nov. 28.
Carter is an internationally recognized artist and educator who holds the Walles Chair of Art at Lamar University and was dubbed a "Poet of the Ordinary" by the Los Angeles Times.
"Levitation" features an image of a boy floating in the air seen from below.
"When I am working, I try to put myself in areas where I think something might happen because most of the time I work in the real world, so to speak, and I call it one square block of reality," he said. "And that was one of those 'waiting for something to happen.' It was an underground Roman ruin and they were doing excavation ,and they had a Plexiglass covering over it with a sign in Italian that read, 'Do not walk across.' I just waited, because sooner or later I knew someone would walk across — and it was a little child.
"He started talking to his father and it was the open-armed gesture that changed everything. As opposed to just standing there statically, visually, the gesture in a picture is the difference in the picture between night and day. It's ordinary life that looks non-ordinary."
Carter said most of his work shares a common theme.
"Primarily, I am interested in rural vernacular culture, which is folklore, old tales and memories, mythological overtones, and poetry of the ordinary — ordinary things that aren't really ordinary at all," he said.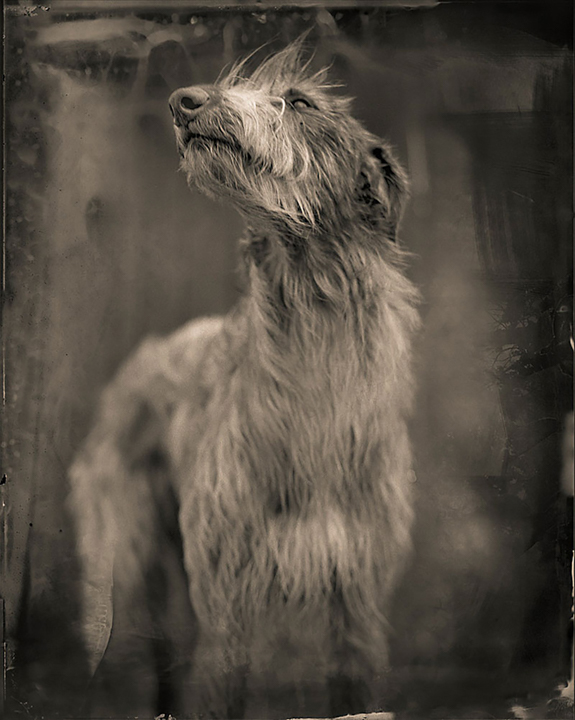 Carter's said his inspiration came from the film "Hanna and the Dog Ghost." It is based on "Dog ghosts and the word on the Brazos," a book about East Texas Folklore.
"When I read (it) I was electrified, because in the African American culture, specifically in the eastern and western Louisiana corridor along the Sabine River, there was legend brought from the Congo region of Africa that made its way here," he said. "That if you were in time of need and a loved one had died, that they could come back and protect you in the form of a dog.
"And there were all these tales from the turn of the century on, in our area, in the rural cultures, about dogs leading children out of the woods — a dog with a bandanna on its head with money in its mouth showing up to a sick person's cabin. (It's) just the idea that there is always more than what meets the eye in what you look at and how you think about it."
Carter said he loves traveling and he loves coming back home to Southeast Texas. He cites William Goyan, who wrote 'House of Breath,' about his east Texas hometown of Trinity.  He wrote, "And I have asked myself many times, what would I have ever written had I not come from that place, that small place with people speaking phrases straight out of the King James Bible, living in those tiny houses in the shadow of the huge refineries, with the food, religious overtones, the musical thinking and the mixture of races."
"When I read that, I was electrified," Carter said. "I thought, that's it. You just take your place with you. I take east Texas with me with all its beauty and ragged deficiencies.
"So even if I am in Verona, Italy or Prague, I still look for the same kind of materials. It was the things that people lived with, the things they grow in their gardens, the people they loved and the people they lost. The animals and life all around us — all of those things I found kind of magical."
The world doesn't have a frame, but photography does, Carter said.
"The human eye sees in short depth of field — what's in focus from foreground to the background," he said. "So, if you look at me, the only thing that is in focus is my face, not what's behind me. I use that all the time in photography. I can control that."
"Boy with Hawk" was taken during a bird of prey show in Italy, Carter said.
"I took a photograph of the back of him and the bird, but then he put his hand up, a gesture like he was scared," Carter said. "I tilted the camera a little bit, breaking the frame, which throws off the spatial relationships slightly. It took me a long time to learn that."
Carter said his interest in the history of photography inspired his use of fall off, or black edges, in his work.
"A lot of early lenses did not cover the plates, he said. "I went through a period where I tried to replicate the history of photography in my contemporary photographs."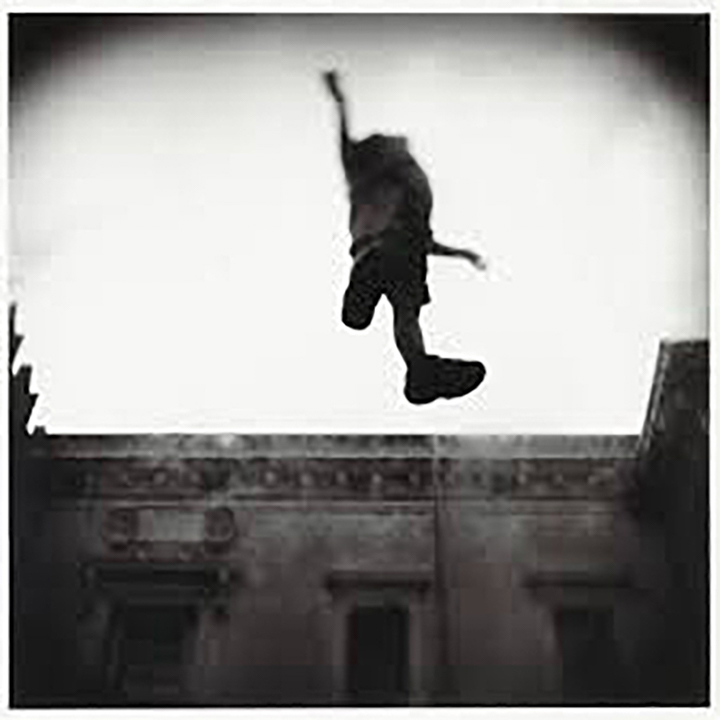 The works on display in "50 Years" are visually compelling, but also invite the viewer to think about the world at large.
"In our human lives, we look for things to comfort us or please us or not challenge us intensely throughout the day," Carter said. "But in the art world, we think of successful work, no matter the medium, as work that asks questions and comments on contemporary social issues.
"And in my experience, in the serious art world, most artists try not to make pretty pictures for pretty pictures sake — they try to make art that comments or is socially useful or is critically responsible in some ways.
My work deals with the real world. It's not better or worse, but that is what it is."
"Keith Carter: 50 Years" coincides with the recent publication of a book of a same name. Admission to the exhibition is free.
The Dishman Art Museum is located on the corner of MLK Parkway and East Lavaca on the Lamar University campus.
For more information, visit lamar.edu/dishman.
For more on Carter's photography, visit www.keithcarterphotographs.com.