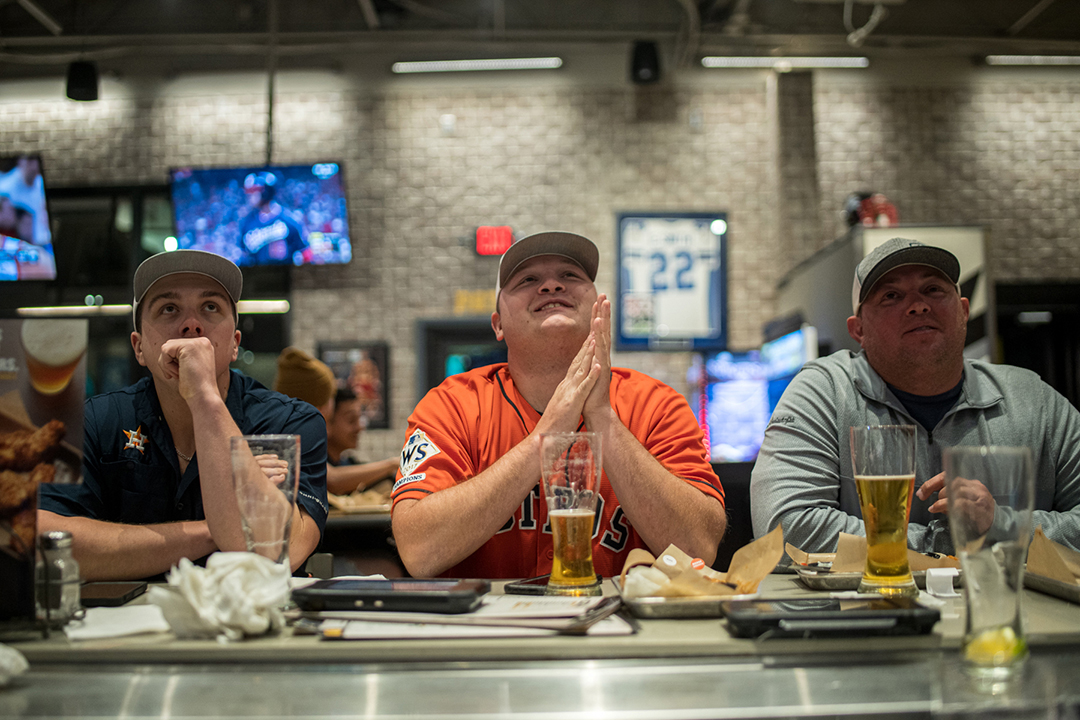 The Houston Astros lost in the opening game of the 2019 World Series against the Washington Nationals, 5-4, at Minute Maid Park, Oct. 22. Astros starting pitcher Gerrit Cole pitched an earned run average of 6.43 while Nationals starting pitcher Max Scherzer had an ERA of 3.60.
In the bottom of the first, Astros first basemen Yuli Gurriel doubled on a line drive into left center field to Nationals left fielder Juan Soto, driving in second baseman Jose Altuve and center fielder George Springer. In the top of the second, Nationals first baseman Ryan Zimmerman hit a home run on a fly ball to center field.
In the top of the fourth, Soto hit a home run into left center field off a fly to tie it at two. In the top of the fifth, Nationals right fielder Adam Eaton singled on a line drive to Astros right fielder Josh Reddick causing catcher Kurt Suzuki to score putting the Nationals up 3-2. Soto then doubled on a sharp line drive to Springer causing Nationals center fielder Victor Robles and third baseman Anthony Rendon to score.
In the bottom of the seventh, Springer hit a home run into center field making it 5-3. In the bottom of the eighth, Springer doubled on a sharp fly ball to Robles and was deflected by Eaton driving in pinch hitter Kyle Tucker to close out the game.
The Astros will play Game 2 on Oct. 23, at Minute Maid Park with Justin Verlander on the mound.