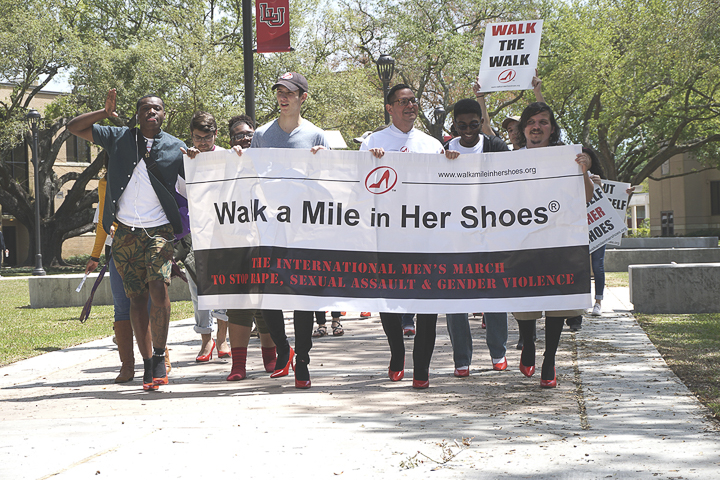 "Walk a Mile in Her Shoes: The International Men's March to Stop Rape, Sexual Assault & Gender Violence" is an opportunity for men to raise awareness about the causes, effects and remediations to violence against women in the Lamar community by walking in red high heels.
The reasoning behind the red heels stems from the adage, "You can't really understand another person's experience until you've walked a mile in their shoes." The difficulty of walking in the high heels is a symbol for how hard it can be to talk about gender relations and men's sexualized violence against women.
In 2001, Frank Baird created the "Walk a Mile in Her Shoes" with a small group of men walking around a park in red high heels. The movement has since spread worldwide and has raised millions of dollars for local rape crisis centers, domestic violence shelters and other sexualized violence education, prevention and remediation programs, according to walkamileinhershoes.org.
Lamar holds the event annually in order to continue fostering discussions about sexual violence against both women and men.
Many events coincide with the walk in order to bring further awareness including the Silent Witness National Initiative, the Clothesline Project and the placing of names and shoes of victims and survivors along walking routes.
Participation in the walk each year is encouraged not only for discussion, but to also decrease the amount of victims of sexual violence who suffer in silence.
For more information, visit walkamileinhershoes.org.