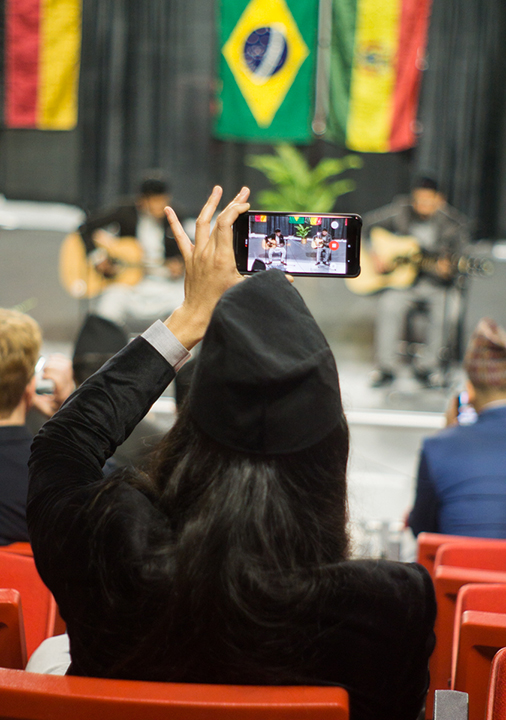 The office of international student programs and services and the International Student Council will host the seventh annual International Cultural Festival, from 2 p.m. to 6 p.m., Saturday, in the Setzer Student Center Ballroom. The event is free and will include dancing, singing, a fashion show and cuisine to represent multiple countries and their traditions. 
  Mustapha Jourdini, director of the office of international student programs and services, said the main purpose of the university-wide program is to celebrate global diversity and inclusion in international education. 
"The overarching goal of the event is to bring people together and enjoy different artistic shows," he said.  
Lamar has a diverse campus and the event will give the university community, as well as the surrounding community, an opportunity to explore just how diverse it really is, Jourdini said, adding that this year's festival features many domestic students.  
"Unlike in the previous years, it was mostly international, but this year is truly diverse and truly inclusive," he said. 
  The festival will also include an exhibit where six countries will display elements of their culture. 
  "Doors open at 1:30 p.m., so guests get to look at the different countries (and) interact with students who are representing them and enjoy the showcase," Jourdini said.
  Sixteen countries will present performances, including the U.S. National Anthem, Indian songs and dances, Pakistani dances, Bangladeshi songs and dances, Chinese dances, Korean dances, French songs and salsa dancing. Each performance will last three to five minutes. 
  At the conclusion of the performances, at around 4:15 p.m., the event will move to a large tent, which accommodates 300 people, on the dining hall lawn for the food portion of the festival.
   "That's where all the sumptuous, delicious, exotic spices will be bursting — there will be a lot of good food," Jourdini said.
  Cuisine from Vietnam, China, the Middle East, India, Pakistan and the U.S. will be available. 
Jourdini said he is expecting a great turnout and already has around 200 RSVPs.  
"This year, because of limited seating, we have asked people to RSVP to ensure that they will have their seats reserved in the live show," he said.
  If the number of attendees exceeds 300, there is a separate room reserved where the performances will be streamed on screens.  
To RSVP, email international@lamar.edu.