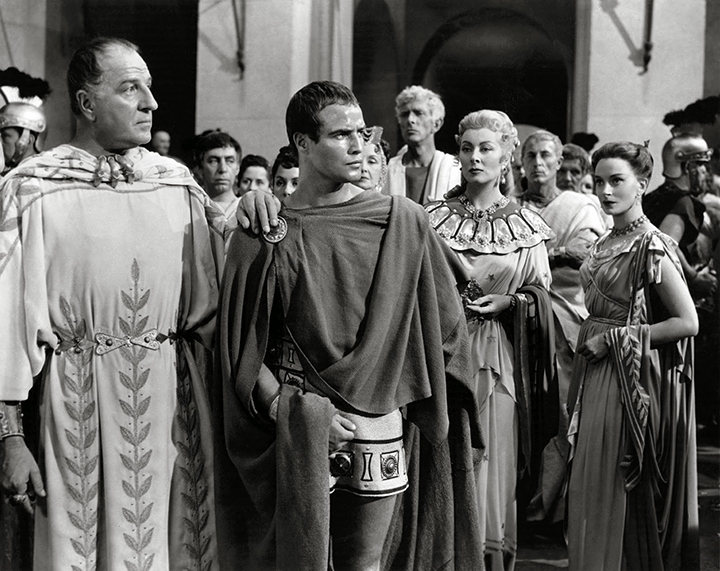 The department of history will screen the movie "Julius Caesar," at 5:30 p.m., March 19, in 101 Dishman Art Museum. Rebecca Boone, LU professor of history, will introduce the film and a Q&A session will follow. Admission is free and open to the public.
"Julius Caesar" is part of the history department's "History in Motion" series. Three films are shown each semester to present issues through the medium of film.
Boone said she chose "Julius Caesar" to coincide with her course, The History of Ancient Greece and Rome, and as a statement about the theatrics of power in politics.
"The theatrics of power is how politicians are framing issues and events as political theater," she said. "There are these discussions about justice and policy that should be about the common good, yet there's a lot of emotional manipulation going on."
The movie, adapted from Shakespeare's historical play, "The Tragedy of Julius Caesar," is about power, conspiracy and assassination in the Roman Empire.
"The movie is actually not concentrated on Julius Caesar," Boone said. "It's concentrated on Mark Antony, who is able to manipulate and sway an audience. Mark Antony is the demagogue."
A demagogue is a person who uses emotional manipulation to sway voters to an end that is not in their best interest. He does not have the interest of the people in mind, only his own interests, Boone said.
"Some people believe demagoguery is on the rise in this country," she said. "A lot of people would like to think that it just started recently, since the last election, but this is something that you can see all throughout American politics."
Boone said that these tactics would have been understood by Shakespeare's audience more than 400 years ago.
"The Roman and Greek rhetorical tradition views political rhetoric as an art," Boone said. "While we view emotional manipulation as a negative thing, ancient Romans and Greeks would say it is fair game, provided you are persuading people to do good things."
Manipulation is necessary because your audience is human, Boone said. Therefore, politicians used tricks of speech to be more persuasive. This was accepted when the politician was working toward the common good.
"I hope each student gets something different out of this movie," she said. "You could learn something about human nature, aesthetics, power, beauty, acting. I want it to be the kind of film that the student makes their own. It's going to expand your understanding of humanity."
For more information, contact Jimmy L. Bryan, associate professor of history, at 880-8510.