REVIEW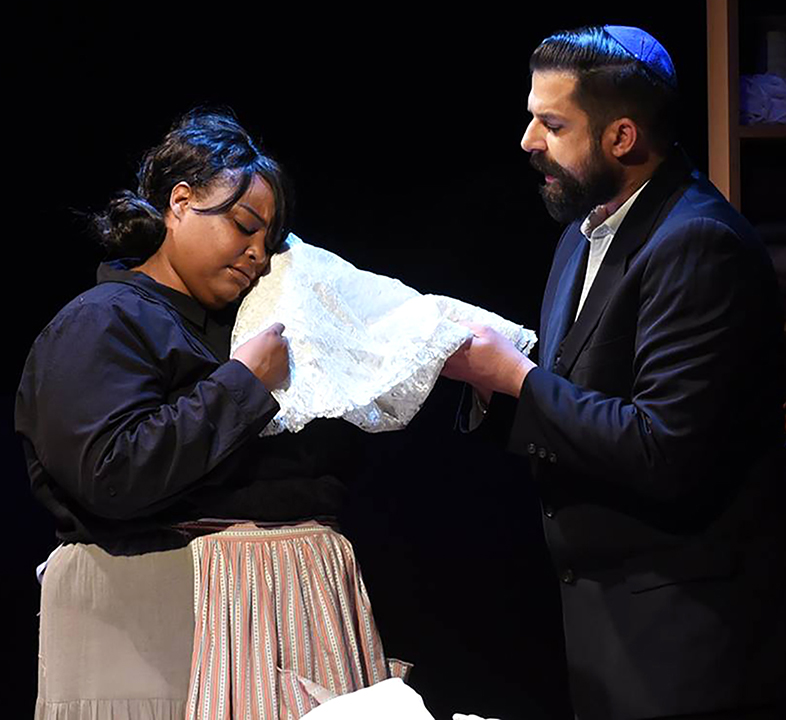 Saturday afternoon, I watched the Beaumont Community Players' outstanding and delightfully funny performance of Pulitzer Prize winning author Lynn Nottage's award-winning play, "Intimate Apparel."
BCP's rendition of the play, directed by Julia Rodriguez, is remarkable and the audience was captivated the moment the performers stepped onto the beautifully-decorated stage.
"Intimate Apparel" follows an African American seamstress, Esther Mills, who creates the eponymous garments for women out of a small room in Manhattan in 1905. When Esther receives a letter out of the blue, romance and betrayal ensues, and six lives are changed forever.
The play features an interesting mix of characters portrayed by a predominantly black cast. It is refreshing to see a diverse cast on the Southeast Texas stage. The characters are what makes this play refreshingly unique and the cast illustrates these characters wonderfully.
Marshey Smith, who plays Esther, is a force to be reckoned with on the stage. She brings Mills timid character to life with impressive attention to detail, down to her voice and dialect, and her work with the sewing machine.
Bethany Thomas gives a striking performance as Mayme, a woman of questionable repute. Not only did she deliver each joke flawlessly, she also graced the audience with her incredible vocals as she sang a duet with Smith. Her character is multi-dimensional, and Thomas does an excellent job showing us the baggage that Mayme carries under her brash exterior.
T.J. Scott, as George Armstrong, also delivered a strong performance. Scott did an excellent job portraying a character who may not be what he seems, and his Jamaican accent is impressive. The chemistry between Scott and Smith captured the audience's attention each time he was on the stage.
Antionette Kelly as Mrs. Dickson, Brittany Mendoza as Mrs. Van Buren, and Paul Martin as Mr. Marks also give fantastic performances.
The costumes are splendid and reflect the time period and the characters' standing in society. They reflect the materials Esther buy from the fabric store. It brings the realism of the play to a high level.
Along with the costumes, other small details such as the stage layout and the music captured my attention. The incorporation of jazzy music from the early 1900s mixed with contemporary pieces like "Take Me to Church" by Hozier was unusual and refreshing.
John Manfredi's scenic design is visually appealing. The scenes shift from place to place without the need for stagehands and long blackouts, which adds to the intimacy of the play.
"Intimate Apparel" makes the audience reflect on the power of love, how love can change people and just how far people will go for love — even false love.
My only real problem with the show is I was left wanting more. I spent the better half of my night lying awake trying to figure out what Esther will do next. And that's the sign of an excellent show.
"Intimate Apparel" runs tonight, Friday and Saturday at 7:30 p.m. BCP is located at the Betty Greenburg Center for the Performing Arts, 4155 Laurel Ave.
For more information, visit beaumontcommunityplayers.com.
Story by Cheyenne Ard, UP contributor